Officially Excited!
Oh, oh! I am really pleased - I feel I have "made it" as a Blogger!!!
Why?
Well, I was contacted by IPC Magazines to see if I wanted to review their 5:2 app for the i-Phone/i-pad. Unfortunately I don't have an i-Pad/i-Phone, but when I told Emma, my contact this, she offered to send me the "real" book. I generously bit her arm off - I much prefer books in the kitchen, anyway - and last Wednesday I received the 500 Calorie Diet Complete Meal Planner book.
I spent Wednesday evening salivating over the recipes, and I am planning to use several in next week's meal planning (another post for that)
There are recipes with 100 calories & under, which are breakfast orientated, recipes with 200 calories & under and recipes with 300 calories & under. I generally prefer to fast all day and enjoy a larger meal in the evening, but the recipes look so tempting that I may change my method! I'm also planning on using the recipes for our non-fast days (but - of course! - in bigger quantities).
One recipe I have tried already is Manchego and chorizo quesadillas. Because I wasn't on a fast day I ate the whole lot myself, instead of dividing it into four, as suggested in the book - it was delicious, but I think I would find it really tricky to eat just a quarter of it!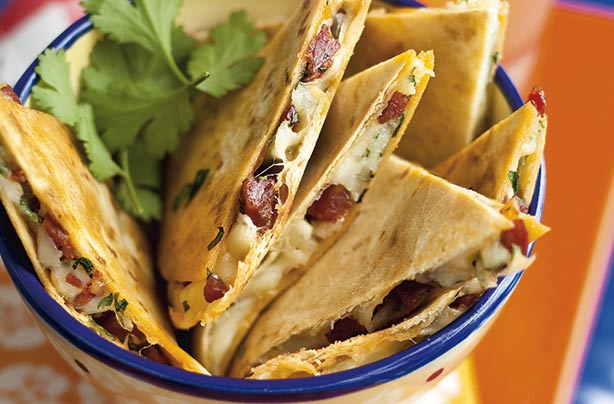 There are also some useful tips about how the 5:2 diet works, some "real life" stories and celebrity stories too. I'm not as interested in those as the recipes, but the calorie counter is useful, as is the round up of snacks. There are also some "rapid cook" recipes for those days when you want to fast but really, really can't be bothered cooking much. Another helpful tip is how to adapt the meals for non-dieters
One of the recipes I'm planning on using next week is Pesto Cod and Veggie parcels-
but not on a fast day - so I'll use the extra advice on how to make some yummy sounding garlic mash to go with it, and have extra vegetables too.
For me, the one downside is that some of the recipes use ready prepared ingredients that aren't available here in France...however, I can either find equivalents, or, with a bit of ingenuity, either find an alternative or put my own version together. Otherwise I can see that this is a recipe book I'm going to be turning to again and again.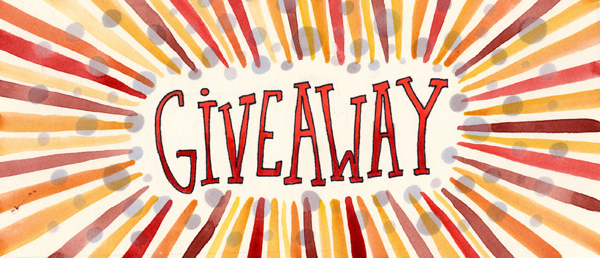 BUT, that's not all! Emma has given me 5 apps to offer to my lovely, lovely Followers! So you too can take advantage of this really rather helpful & inspirational book.
FREE 5:2 meal planner app up for grabs
Woman magazine are giving you the chance to try this app, for FREE. I have 5 x 5:2 meal planner apps to be won. All you have to do is become a Follower of my blog, Fat Dormouse Getting Thinner, and tell me ( in no more than 50 words - or so!), why you want to try it. Please make sure that I have a way of contacting you if you win. Do note that I'm doing this in association with WOMAN magazine and make sure you check the terms & conditions below.
Terms and conditions:
There are 5 prizes to be won, the prizes are in the form of FREE codes to download the app via iPhone of iPad. The competition is live from today, Saturday 29th March to Saturday 6th April. The 5 winners will be chosen at random and the decision is final. No correspondence will be entered into. Once winners have been picked, they will be informed on how to redeem their prize with Woman magazine. Woman magazine will use the winners data to contact them to fulfil the prizes. Prizes will be fulfilled within 28 days of winner notification. Subject to availability. IPC Media standard competition terms and conditions apply. Prizes cannot be exchanged for cash.
I am absolutely thrilled to be able to offer you this app - because I can happily say that this will become one of my go-to resources when I'm menu planning - both on Fast Days and on other days too!