RECIPE: Pumpkin & Peanut Curry
As you might have gathered, Mr FD and I like our food...and while we do try to eat healthily, we are often tempted away from the narrow path by delicious cakes and biscuits. Whatever we are told about shop bought biscuits being full of hydrogenated fats (or whatever!) we still love them.
At the moment (well, not today, as it's a 2 day, from the 5:2 way of eating) I am particularly enjoying oat-and-chocolate biscuits from Ikea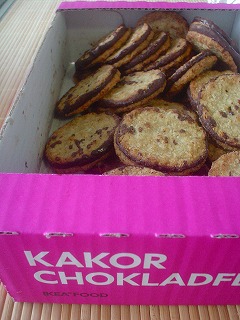 They're a little too sweet but when paired, bite-for-bite, with a banana, they are rather too yummy!
I also enjoy browsing recipe sites on t'internet and copy-and-pasting interesting recipes - some of which I then never use! Here's one I found which sounds good, although I've never cooked it. Maybe it will be useful for KEZZIE who's trying to cook more veggie meals as her CB has recently decided to eat vegetarian.
So, for Kezzie and other cooks out there, I offer you - from a source I know not where! -
4 garlic cloves

1cm piece fresh ginger

2 tbsp vegetable oil

2 red onions, cut into thin wedges

800g pumpkin or butternut squash, peeled, deseeded and roughly diced

400ml can coconut milk
2 tbsp crunchy peanut butter

1 tsp tomato purée

Zest and juice of 1 lime

1 tbsp soy sauce or Thai fish sauce

1 tsp sugar

Small handful fresh coriander, with roots (if possible)

2 red chillies, halved and deseeded
1

.
Stir the peanut butter into a jug containing 200ml hot water, until it dissolves. Stir in the purée, lime zest and juice, soy or fish sauce and sugar. Ignore how ropey this looks! Set aside.
2.
Remove the leaves from the coriander and set aside. Chop the stalks and roots as finely as you can, along with the chilli, garlic and ginger.
3.
Heat the oil in a wok or good-sized pan and fry the onions quite briskly for a few minutes, so that they catch slightly. As soon as this starts to happen, add the pumpkin and stir-fry for a few minutes.
4. Stir in the chilli mixture for 1 minute, then add the coconut milk. Stir, then add the peanut butter mix. Cook at a brisk simmer for 15-20 minutes, until the sauce has thickened slightly and the pumpkin is tender. (Frankly, I might be tempted to roast the pumpkin beforehand, to get a nice caremelised touch to it)
5. Season to taste or add more soy or fish sauce, as you like. Garnish with coriander leaves and serve with cooked rice
SOURCE: deliciousmagazine.co.uk
Let me know if you try it!
IN reply to your comments:
Jean: Being a good Englishwoman, "chips" means "french fries" - except (to be awkward!) I never fry my chips, preferring to oven bake them, tossed in a bit of olive oil. However, we didn't have chips in the end...because there were some vegetables left over too, I used small cubes of potato sautéed with onion, mushroom and leftover veggies. Yum!
Kezzie: Following you admission, I will admit that we sometimes let the cats lick the plates - they do go through the dishwasher afterwards though! But hush! That's just between you and me!
Trish, and Maggie, and PomPom - Kitteh pictures are always good, but I particularly like the Kitten yoga one! Maggie - Keep on trying to cook. If you're looking for inspiration, I can't recommend Nigel Slater recipes highly enough for his sheer love of food, which comes across in his writing. He's my secret hero!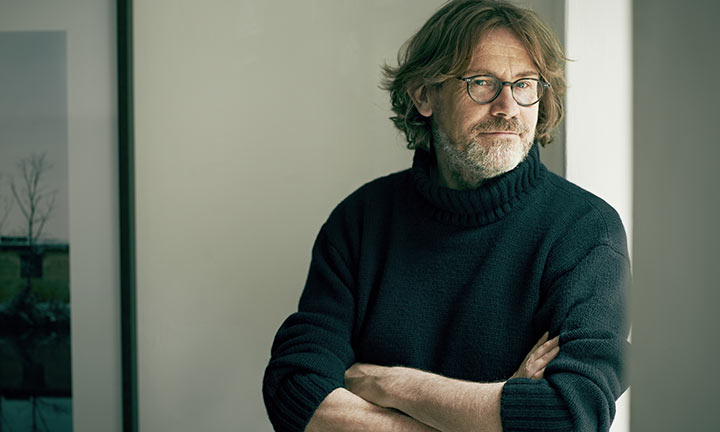 SOURCE: theguardian.com