Lovely people
I had a lovely lunch today with lovely people today - it was Thierry & Barbara's last lesson.After 100 hours of lessons they have really become like friends, espêcially as we have been going out to lunch once a month too, as part of their course.
Today Barbara invited me to go for lunch at her house, with her & Thierry (They are partners, but live seperately as they both have children). We had a lovely courgette-and-tuna mixture, a type of paté, I suppose. Thierry, ever playful, compared its look to cat vomit (and, to be honest, he wasn't wrong!) but it tasted very good. Then we had duck breast, gratin dauphinoise and salad. Cheese and chocolate mousse followed, and then Barbara's friends turned up for coffee and cake!! We were supposed to be back at ILS (my language schoool) by 2.00, but we didn't make it until 2.30! It didn't matter though.
Thierry had made the cake using a jar of mincemeat he had bought at the" Irish Shop" in Clermont before Christmas. He used t
his recipe
(which is in French) which describes mincemeat as "dried fruit for lazy people"!!!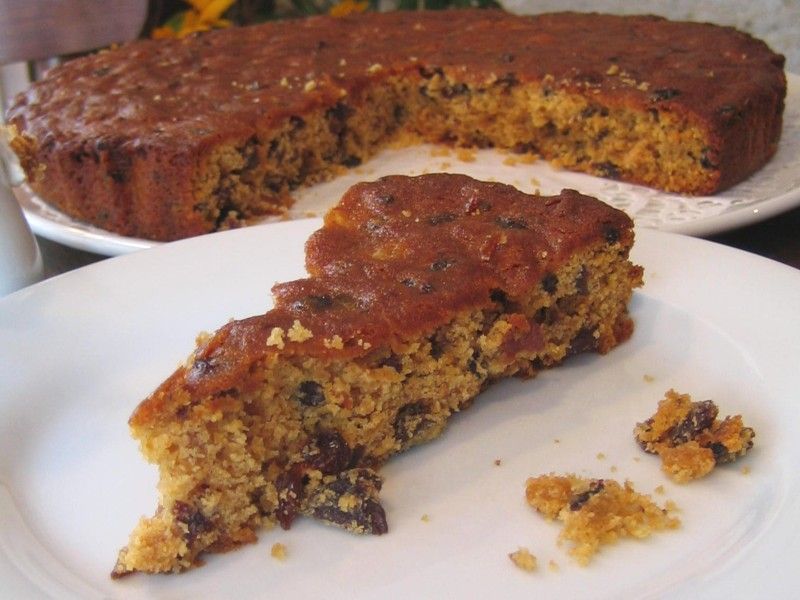 It was a tad dry, and he was rather disappointed, but I liked it. They gave me half the cake (!!) for Mr FD...He has discovered that witha good layer of butter it is very nice indeed.
Then, after this lovely meal, they gave me a beautiful orchid!
It has been a real pleasure teaching these two, and I will miss them both very much.