Your starter for ten...
(Cultural reference: This is Jeremy Paxman who is the questionmaster on University Challenge. One of his phrases, when asking a starter question is: "And your starter for ten is..." (10 points, that is))
As I'm answering Mags' questions today, it seemed vaguely appropriate
1. How did you come to be in France?
To be honest, rather than answer this here, I will direct you to
The Teapot
where I have answered the question in rather long and tedious detail!!
This is our village
2. What is the interesting teaching that you do back in England over the summer?
I don't do any interesting teaching...!! No, really, I work for a summer school, called
Lines.
Basically children of rich parents from all over the world come to improve their English. Last year (my first year) I worked with the 10 - 13 year olds, which was okay, but this year (after a bit of wrangling) I taught the 7 - 9 year olds, which was much more my cup of tea. So much so that next year, if I can't teach the Kids, I'm not going. Luckily, the Big Boss Director/owner of the company liked what I did and seems quite keen for me to return to the Kids department, so I feel quite hopeful.
3. Have you started thinking about Christmas food, or have you got very French and therefore blasé about Christmas?!
Me? Blasé about Christmas?! Never!! I've made my Christmas cake, and am feeding it with cherry gin at regular intervals. We are going to eat wild boar, thanks to a student who gave me a haunch-and-a-filet-mignon of wild boar. We froze them together, so we're thinking of having the filet mignon for our Christmas lunch, and asking our friends for a big lunch during Christmas week to have the haunch. One of my students pays me in cash each week, so I've been saving half of that each week, to put towards the Christmas treats.
If we do as we normally do, our Christmas meal will be spread across the day, the timetable being something like:
9.00 Brioche for brekkie
9.30 - 10.30 Lazing
10.30 Fizzies and smoked salmon
Present opening
Possible walk before we've drunk too much, depending on the weather
12.00 Foie gras and appropriate wine
Reading/ chatting/ watching a film/ cooking dinner
15.00 (or therabouts) Christmas lunch with appropriate wine
Reading/ chatting/ watching a film/ listening to music
17.00 + Cheese & appropriate wine/ Christmas cake/ DoctorWho/ Strictly/ anything else we might fancy (Yes, we get English TV!)
4. Have you started eating Christmas food yet??
No, not yet. I will make some mince pies,as a friend brought me a couple of jars back from the UK, and I'll also make some Christmas cookies, but it is only November! I don't really start "doing" Christmas things before the second Sunday of Advent - that's when the decorations will come out and I will put them up to the strains of John Rutter's carols and the Christmas Symphony. From then on, it's
C
hristmas
A
ll
T
he
W
ay!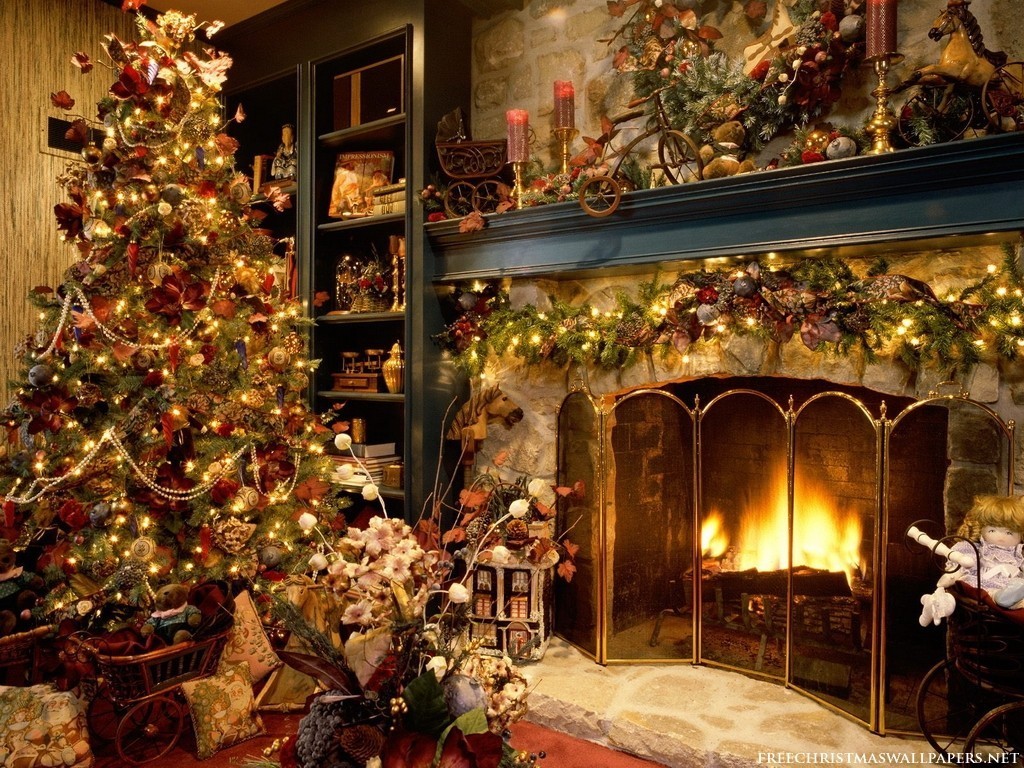 Of course, our house looks just like this one...honest!
I have done most of my Christmas shopping, which went back to England with my friend Cathy so she can post the parcels, though I do have one or two other presents still to sort out.
5.
Do you think there is a glitch with Teapot
- it usually takes ages to load for me, but last night I couldn't get it at all when I was trying to link to it? It's okay now. I'm thinking about moving to another website provider, but I like the Wibsite for its smallness and sense of community...though there are rather too many glitches/ slowness to load etc.