One week into 5:2
and how has it been? Surprisingly easy, to be honest! Most of the comments I've read have said that 1 meal a day is the best way to go, but I don't think that would suit me. I'm happy doing 3 meals a day - and, if I'm truthful, I'm probably consuming closer to 600 than 500 calories. But it's a lot less than I was normally eating, and with good, healthy food the rest of the time, I think this regime is sustainable. I need to remember to keep drinking lots on fast days, but also on "feast" days too. Mr FD is managing to do his cycling (he got his new bike last Saturday and has only just managed to get out on it today - but he's been using the static bike in the meantime) but I've only done one walk this week. It was a 50 minute walk in the gap that I had when a student cancelled a lesson. I had to walk quite quickly to keep warm!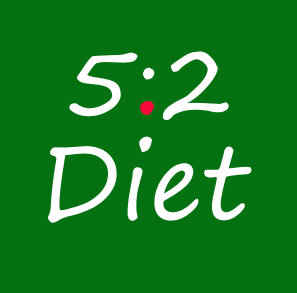 Last week's shopping bill was frighteningly huge - I really don't know why - so this week I'm going to mostly be foraging in the freezer.
The Israeli chicken from Wednesday was really nice. So much so, I'll give you the recipe, rather than the one I linked to. So, for 4 portions, mix together 1 tbsp mustard, 250 ml orange juice, grated zest of 2 oranges, 1 tbsp melted butter, 1 tbsp brown sugar. Marinade 4 chicken thighs in the mixture for about 30 minutes - 1 hour. Put in a slow cooker and cook for about 8 hours on low (I think I cooked mine for 3 hours on high, then switched to low before we went out). When ready to serve, remove chicken & keep warm. Boil up the sauce with a slake of cornflour until thickened. Serve over the chicken. It might be nice to fry some onions and add those to the casserole dish too.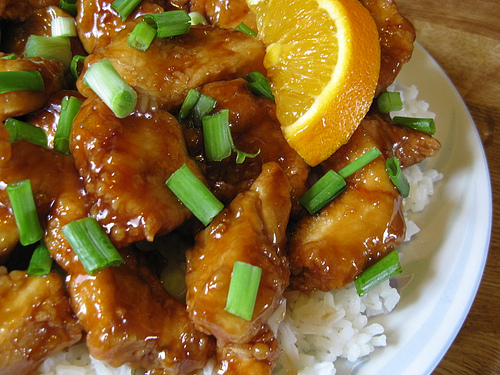 I was, however, dissappointed in Frugal Queen's bolognaise sauce...To be fair to Froogs, I added 1/4 red cabbage to the mix as well as the other veg, which might have made a difference, but I didn't think the sauce had much flavour in the end. I've frozen 4 portions, so I'll try it in a lasagne next week, and maybe as a base for a chilli another time.
This week's menus (red for fast day) look like this:
MONDAY

Breakfast:Scrambled egg + 1/2 slice of toast (113 calories)
Lunch: Hairy Dieter's minestrone soup (129 calories)
Dinner: Griddled courgettes, with feta, lemon, mint (except I don't have any) and puy lentils (250 calories) This comes out at 492 calories for the day, but if I add my 50 calories worth of milk for the day, and maybe 32 for a biscotte, I'm edging towards 550.
TUESDAY: Lasagne made with Froogs' bolognaise sauce & a cheese sauce. I'll have to prepare this on Monday, when I'm fasting, so it may be a bit of a challenge, but I'm sure I'll cope!
WEDNESDAY: Something from the freezer, which Mr FD will be charged with putting in the oven. I'm not sure what it will be though!
THURSDAY: Hairy Dieters' Minced Beef pie - this is also in the freezer, and Mr FD will also be charged with putting this in the oven and preparing some veggies to go with it, as I'm out teaching on Thursday.
FRIDAY: Breakfast: 30g porridge + 1 tsp agave syrup (125 cals)
Lunch: Tomato & cous cous soup (186)
Dinner: Squash & pineapple curry (200)
Plus the 50 cals for my milk, this takes me to 561 calories for the day
SATURDAY: Vegetable tagine (in the freezer!) plus cous cous/ rice. I think this is a Hairy Dieters' recipe (or possibly Slimming World)
SUNDAY: Israeli chicken (again!) from the freezer, plus veggies and maybe a baked potato.
RECIPES:
TOMATO & COUS COUS SOUP: SERVES 4
·
1 x 400g tin chopped tomatoes
Heat tiny bit of oil in a large pan and cook the onion, carrot and celery for a few minutes until softened. Add the harissa and cumin and stir. Tip in all the other ingredients except the couscous and stir well, then cover and simmer for 30 minutes. Add the couscous and simmer for another 5 minutes.
Stir in the parsley before serving.
SQUASH & PINEAPPLE CURRY (serves 2)
2 tsp Thai red curry paste
100ml reduced-fat coconut milk (or 50ml full fat + 50ml water)
100g can
pineapples
chunks in natural juice, drained
coriander leaves, chopped, and leaves to garnish
Heat a mist of oil in a wok or pan. Fry the onion for 5 mins until softened. Stir in the red curry paste, then add the squash, coconut milk and stock. Simmer for 15-20 mins until the squash is tender. After 10 mins cooking, tip in the green beans. Stir in the pineapple and coriander, cooking for just a few mins until the pineapple heats through. Sprinkle with the coriander leaves and serve the curry in bowls with noodles or rice.
PomPom: I'm glad you enjoy reading about our planned food...it usually is as good as it sounds! I enjoy providing good food for Mr FD and me - and we both enjoy eating it too!!!
Angela: I understand what you say about finding a day to fast on - although several people on the forums say that they are doing their usual energetic days when they're fasting. I'm not sure I'm up to that yet...not that I'm ever that energetic!!
Angela: I agree! Harissa is a favourite ingredient in this house - it even went in the tomato sauce on our pizza today! It adds a little je ne sais quoi!
Jane & Chris: Did Snow Shovel Cat arrive chez vous? He did a fairly good job here, so I hope he helped clear your snow!!!
Anne: I think I would recommend the 5:2 regime. The forums are quite informative if you want to find out more, & there's a link to the official site too. Although I do get hungry, and there's no denying that, the fact that it's only for one day seems to make a huge difference to my mindset.
Denise: Well done on your weight loss. I certainly found Slimming World worked for me in the UK, where it was easier to get hold of some of the tinned goods that SW use in their recipes, or as free foods...I used to use so many tins of baked beans! The support was great too. Here in France, doing SW by myself, I found it harder. So now, I use a lot of the recipes from Fast Food recipe book, but this 5:2 regime is working (I hope) for me. But keep it up - whatever way we lose weight, it's a great thing to do!