Sads and Happies (and Foods!)
One of my Followers has left me: I don't know who, I don't know why. I'm sorry, Unknown Follower that I did not do enough to amuse/interest/entertain you. Still...
...I'm happy that I still have 127 Followers who comment and read. So thak you for hanging on, those of you who do!
I had a lovely time at my mum's - it was a short stay, but it felt quite long. We arrived in Liverpool on Wednesday afternoon, and left on Friday morning, but it was good to see mum. I got to see mum's next door neighbour who has terminal cancer - although she did look very ill, she was also "at peace" with the situation, and looked well in herself. My sister came up from Birmingham, where she was working, for Thursday night, so we went out to one of my favourite Liverpool eateries, Lunya, for dinner. I didn't take my camera, so no photos.
I thought I'd have to go shopping this weekend, but Mr FD did it. He hadn't planned meals, so the purchasing of ingredients was a bit random, but I think I can manage to throw things together from the freezer & what he bought.
TODAY
: Pork stir fry (+ battered prawn balls as a starter)
SUNDAY:
Duck breast (freezer) and duck potatoes, plus green salad. (Duck potatoes are from the freezer - a mix of potatoes cooked in duck fat, green beans and more bits of duck)
MONDAY
: Pork/tapenade/courgette pasta
TUESDAY:
Chorizo crusted cod (this has been planned for several previous meals, but, for one reason or another, has not actually ever been eaten!) with vegetables.
WEDNESDAY:
We have people coming for a meal, so we're having foie-gras starter, raclette and either white-chocolate-and-ginger cheesecake or a shop bought dessert. It rather depends on if I have time to put the cheesecake together on Tuesday. I will have to do the shopping for this, as Mr FD didn't get the stuff - however, most of it will be easy to get in the village.
We are really cleaning the house for these folk - Mr FD hasn't seen Huw since Uni days, & hasn't met his wife. I don't think I've ever met them. Eeep. So today Mr FD gave the rather tatty bathroom a good clean, on Monday I'm attacking the downstairs salon (which has become a dumping ground!) with Cathy helping me, and Tuesday will be the first floor main living area.
We still have to train our cats to do this!
THURSDAY:
Roast veggies and baked potato.
FRIDAY:
Chilli and rice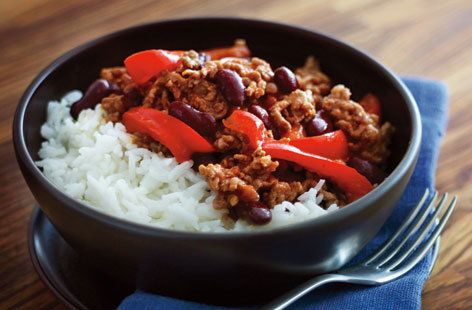 As usual, thank you thank you, thank you for your comments! It's lovely when you comment.
GILL
&
GREENPATCHES
were intrigued by my link to the A-Z of Me, over at the Teapot. I hope you enjoyed what you found there!
KEZZIE
- the pasta wasn't bad. I didn't use turkey mince in the end, but chopped up turkey escalope, but it seemed to work. I don't think it was "wet" enough though.
GILL
- we'll see you at 7.00 then!
SANDRA
(Thistlecove) - It is a lovely sentiment, isn't it?! After all, they do say weeds are only plants in the wrong place!
Can I ask, please, if you are of a praying bent, could you remember
Carol
and
Jimmy
in your prayers. I can't go into details, but I think these two people need your prayers for healing of physical and mental scars. Thank you.