Miam, miam! Yummy recipe.
We went to Cathy's yesterday evening for apèros that lasted all evening! She produced a lovely pizza/tart which I thought I would share with you as a simple but delicious thing to make.
Get some ready roll short crust pastry (or make your own) and roll out thinly. Place on a greased baking tray.
Spread with cream cheese, or soft goats cheese.
Slice a couple of onions, as thin as you can, and sprinkle liberally over the base.
Sprinkle plenty of grated gruyere/emmenthal cheese over that, and then sprinkle chopped walnuts.
Pop in a hot oven for about 10-15 minutes until the pastry base is crisp.
Drizzle with runny honey and serve.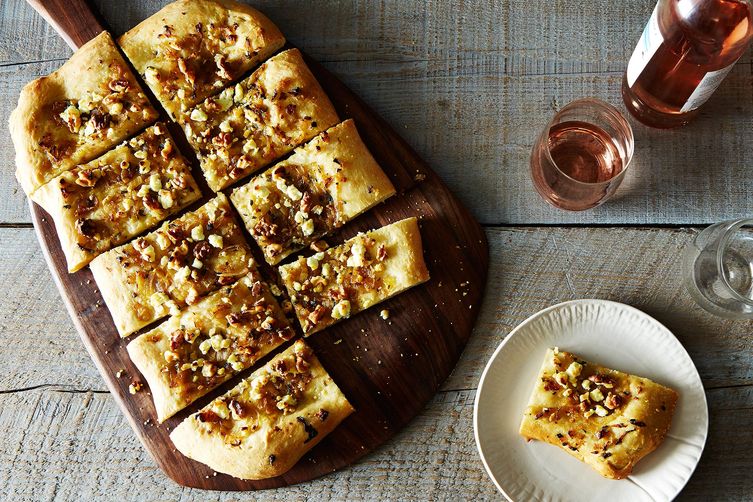 (the base looks too thick and pizza-y, but you get the basic idea!)