Big smiley smile
How lovely it is to see the number of Followers jumping up from 50 to 59 in the space of a day, thanks to Vicki's Grow Your Blog party. I do realise that my blog isn't the type that everyone will be interested in, so the fact that even just 9 more people like it enough to decide to follow, is really encouraging.
I will say a personal "Hello" to everyone, but I'll wait until the first flurry of visitors is over. If you're here for the first time via Vicki, you might want to look at the post below this one, where I introduce myself more. However, I did forget to say where the name of the blog comes from... So:
I have been known as "Dormouse" ever since I used to turn up at my then boyfriend's (now Mr FD) house after a long working week as a young teacher in London. I'd meet him under Blackfriar's Bridge, on Friday evening, and we'd catch the coach to Maidstone together (where he lived with his parents). Almost as soon as I got on the coach I'd fall asleep; I'd stumble into his parents' house, greet them and eat the meal that Mum had prepared. We'd then go into the living room to watch TV where I would promptly fall asleep again. I'd wake up to go to bed, and by Saturday morning was reasonably refreshed again!
Much later in life (still known as Dormouse) I decided I needed to lose weight, and started this blog to record my progress (or lack of it!) The title of my other blog is Dormouse related, so I thought this one should be too. There is a species of dormouse which is genuinely called "Fat Dormouse" Here it is: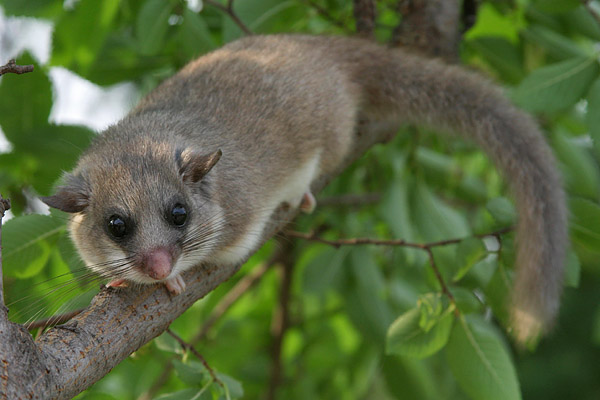 It is also known as the Edible Dormouse (which must give the poor things quite a worry throughout their lives!) with the scientific name
Glis glis
As I was a bit of a fat Dormouse, and as I was hoping to get thinner - well, so the name of the blog was born!
Meal choices last week changed a bit, due to the fact I only did a local shop on Tuesday. It was very snowy and icy so I cancelled my lessons (the one I was having and the one I was giving) and stayed in the village. I shopped at ShCarrefour, but, as it is a bit more expensive, I changed things to keep costs down.
To be honest, I've forgotten what we had, but I know we didn't have Pasta with Spring Greens on Tuesday. Oh yes! It was leeks and bacon with pasta. The cod and prawn gratin yesterday was a mixture of a Coley Florentine frozen meal, frozen spinach, a dash of creme fraiche and some frozen seafood mix with a mashed potato topping. It was quite enjoyable. I gave Bib a mussel to eat from the seafood mix. She didn't eat it but spent ages tossing it in the air and chasing it like a toy. I had to take it away from her in the end, in case she ran off with it and stashed it somewhere in the house where we didn't find it until there was a Very Nasty Smell!! She was most miffed.
Tonight we're not having the Mexican Pork, but Hairy Dieters' Steak and Ale Casserole from the freezer. I've got some fresh pasta to have with it, and some broccoli too.
Next week is planned like this (though it may well change - especially Monday, as I forgot to put the ingredients on the shopping list and so have none of them!!!)
MONDAY:
Chorizo, chickpea and red pepper stew.
Linda, who was my Christmas Swop Partner (read about it over
here
) sent me some recipes from a magazine that she thought I'd like. This one sounded just up our street...so I may zip down to ShCarrefour for the ingredients tomorrow morning. I will be very busy though preparing for a new set of telephone lessons (huzzah!) so I may just resort to something very quick and store cupboard-y instead.
TUESDAY:
French lesson/shopping/teaching day so it's something quick and easy. Hairy Dieters' Prawn and chive omelette - no link, but it's basically an omelette. With prawns and chives. I think I may have to resort to buying a frying pan though, as ours is no longer non-stick. In fact, it's very stick. I tried making galettes to have with the leek and bacon mixture on Monday and it was a complete batter-disaster-zone.
WEDNESDAY:
Another heavy teaching day, so this is either Slow Cooker or Freezer day. This time it's Freezer. I'm using up the excess Lamb and Spinach (scroll down to Sunday on
this post
for the recipe) from a couple of weeks back. Mr FD will have instructions to put it in the oven, with some potatoes and some prepared cabbage to cook, so it will be all ready when I get home.
THURSDAY: Hairy Dieters' Cottage Pie
today, with some kind of green vegetable. Easy-peasy. But wam and comforting.
FRIDAY:
This is from a new source of recipes. There has been quite a buzz about the 2:5 diet, where you have a couple of days with a very low calorie count, and eat normally for the rest of the time. I don't think that would suit me, but the recipes are a good source of ideas, which you can make slightly higher calorie by adding vegetables and so on. I'm trying
Roasted shallot, aubergine and cumin filo tart
(you'll need to scroll down) but with a bit more filo pastry - I have some sheets of Brick in the freezer to use up) with some roast vegetables - including something starchy.
SATURDAY:
Slimming World's
Cheesy Vegetable and Rice bake
but with different vegetables. I'm not a great cauliflower fan, for example, but I have some "Mexican" veggies in the freezer, so I think I'll throw those in - peppers, sweetcorn, kidney beans etc with a slightly spicy coating.
SUNDAY:
I've chosen another Slimming World recipe
Beef Stroganoff
which we'll have with pasta, rather than rice, as we had rice yesterday.
LUNCHES/LIGHT SUPPERS:
We usually eat our main meal at 2.00 when Mr FD gets home from work, but on Tuesday and Wednesday we have it at about 7.00 pm, as I'm out all day on those days. For the other meal, we will have soup (usually generic vegetable soup, made with whatever veggies are loitering around in the fridge, but sometimes following a recipe) and bread-and-stuff (cheese/cold meat/ paté) On Thursday, I try to do something different. This week I'll make a pizza with lots of veggies on top.
The Carrot and Applesauce cake that I made was interesting...it didn't rise very much, but was packed full of fruity goodness. I think I had it in the oven for too long as the crust was rather tough and slightly too dark. I'm not sure how tempted I would be to make it again.

Thank you everybody who left comments on my last couple of posts. It is a delight to read them.
Jane & Chris, Aninha
and
Linda
all remarked on how Big George fitted (or rather didn't fit!) into the basket on my desk. I had Pomme in there yesterday - and in fact, on
View From the Teapot
, there is a photo of Pomme in the basket too. She's not quite overflowing like George, but it's certainly a squeeze for her!
PomPom
has a bread maker - the honey wheat loaf sounds
delicious!
I am sort of tempted by a bread maker, and if we didn't live less than 50m from a boulangerie, I might buy one. But with half-a-flute at 70 cents I don't think it's worth getting a bread maker. I will just enjoy hearing about other people's!
Inside a British Mum's Kitchen
- I'm glad you like the sound of the recipes. Feel free to use any that appeal!
Growing Greenpatches, Aninha
and
SaraLouise
- oh yes! The sausages were great! I'm really rather glad that the Spicy bean and vegetable stew was not made, as the sausage and potato gratin combo was a success!! I do hope
Aninha's
mint tea helped settle your stomach: I found a lime-and-ginger tea that was great for upset tummies and nausea.