Cooking is at once child's play and adult joy.
And cooking done with care is an act of love." ― Craig Claiborne
I hope that this is remarked upon by Mr FD. In taking care to think about what we're eating, I'm showing my love for him. We've eaten well this week (as usual!) - and I have to make sure I go for a walk directly I finish this blog post. As I said over on View from the Teapot, I don't seem to get much done when my PC is tuned up, so I have to be very disciplined today! My self imposed exercise programme of exercising on Tuesday/Thursday/weekend has already slipped as I was busy on Thursday, and "forgot" to go on Friday to make up for it! Never mind!
We've kept to the Menu Plan from last week, but I'm changing it for tomorrow. I bought a Turkey joint stuffed with chestnuts and currants from Lidl on Thursday. It was on special offer at 5,99€, and it serves 5-6 people. I'm hoping I'll get two full meals and a set of sandwiches out of it, which will be an acceptable cost for a meal . So, in recognition of American Thanksgiving on Thursday, we're having turkey on Sunday.
Ooh, the constantly moving graphics on that are a bit irritating...but I like the sentiment very much, so it can stay. Sorry if it brings on an epileptic fit!
So, I'm planning on doing a bit of a big bake/cook today after my walk, so I mustn't come back and turn the PC on again, or else I'll be sucked back into the abyss of reading favourite blogs... and I won't get round to cooking. I'm planning on making (ready to freeze) the Steak and Ale casserole I'd planned on having tomorrow, making a pizza for tonight's tea, preparing some more jellies (nice, low cal dessert), and maybe baking some flapjack too. But that last depends on whether I've got any oats, and if there's room in the oven. I did do a version of the Hairy Biker's Skinny Lemon Cup Cakes on Thursday - coconut with lime icing. It's a nice recipe, but it doesn't keep well. I think I should have frozen half, as it's already going a bit dry. Maybe we'll have to have it with custard!
SUNDAY: Lidl Turkey roast, with hasselback potatoes, carrots, and roast parsnips and butternut squash..
MONDAY: Cold turkey roast, with baked potatoes, salad and home made pickle
TUESDAY: Postponed steak and ale casserole, mashed potatoes, broccoli.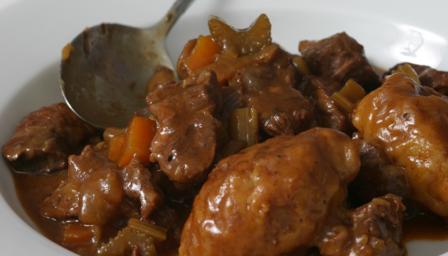 SOURCE
WEDNESDAY: Oat and chickpea dumplings. I last made these back in March, and remember being very dubious about them, before cooking them, and enthusiastic afterwards. Then I forgot about the recipe! So, they're featuring again at the Fat Dormousehold. We'll have them with more broccoli, I think.
THURSDAY: Vegetable Lasagne - just keeping an eye on the weight of the pasta I use. I usually cook 50g of raw pasta per person, so it depends on how much a raw lasagne sheet weighs. Of course, I might make it big enough for four and pop half in the freezer. It's a made up recipe, using whatever veg is hanging around, so I can't give you a link.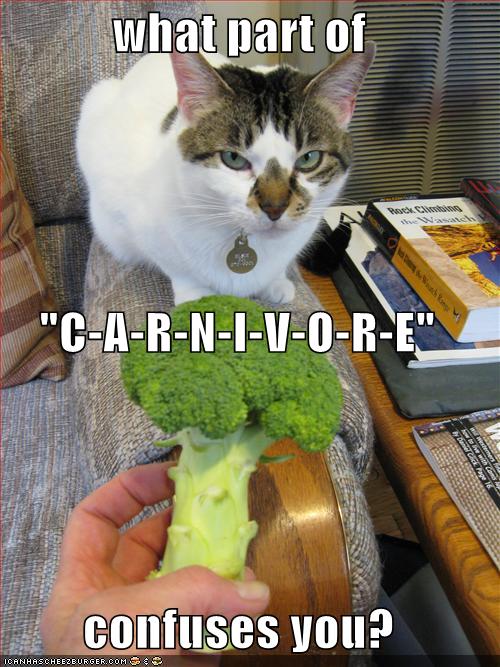 FRIDAY: I'm travelling back to River Cottage to have Spoufflé - not exactly a recipe, but it gives you idea enough of what it is. I'm probably going to adapt the bechemel sauce to a Hairy Dieters sauce. Let's hope it doesn't all go pear shaped!
SATURDAY: Today is the day of the Cycle Club's outing for the Telethon - this is the French version of Children in Need. Every year the St Just Cyclos team up with the Cycle Club of StGermain Laval, down the road. They cycle from one town to the other, stopping in various locations to demand money from people and to drink large quantities of aperos. They then descend on the other town for lunch, when large quantities of wine and food are consumed, for the ride back to the first town where they left their cars. This year it's St Germain / St Just/ St Germain so we're providing lunch. This will be my annual foray into the land of Choucroute (not a dish I particularly like, but I can manage it once a year!)
As you can see, it consists of boiled potatoes, fermented cabbage and a startling array of pork products. Miam,miam!
SUNDAY: Our friends Mij and Bill are coming over from t'other side of the mountain for lunch. I think we'll have Warm Butternut Squash and Mushroom Salad (scroll down for the recipe) - which is another River Cottage old favourite - followed by the Hairy Dieter's Spanish Chicken Bake .After that, I don't know. I'm not very creative when it comes to puddings...How about a festive (sort of) apple-and-mincemeat pie? I have a jar of mincemeat from last year, and I can buy apples and puff pastry. Yes! That's decided then...and I might make proper custard too.
Thank you for your comments on my last post.
Pom Pom - you can't eat cheese??? Is that by choice or necessity? I think I would be heartily upset if I couldn't eat cheese! I have cut down my consumption quite a lot, but I still always have a slice on my morning toast (Yes, Mr FD thinks it's wierd too!)
Nana Go-go - you're right. Christmas is coming and we do plan to eat quite a lot! We're at MiL's and she is a fish eating vegetarian, so I suspect we might be having fish on Christmas Day. Not that I mind, too much, as I'm not a great turkey fan. It might be a little healthier - but there'll still be all the extra goodies as well!