Dormouse Doings I
This is a shameless lift from "Grasshopper Days" posts on "Herding Grasshoppers" blog. I will write up my menus tomorrow (probably!!) but here's a quick post for now:
DORMOUSE DOINGS
OUTSIDE MY WINDOW... The sun is shining, and it is one of the hottest days so far. I'm looking forward to eating my lunch and reading on the balcony. I'm hoping tomorrow will be as good, as I've bought some plants that will need potting up, and the balcony still needs a good tidy up!
HEARING... A "peaceful music" selection on YouTube.I can't "do" songs with words (which are, indeed, "songs"!) when writing, but I wanted some music. It's nothing great - a bit like the background music when you go for a massage - but it is calming and pleasantly anodine.
PONDERING... Can I really teach this calligraphy workshop this afternoon? I'm starting to doubt it!
PRAYING...I'm not really. But the relatives of those lost on the EgyptAir plane crash are on my heart. Life nowadays seems so much more precarious. I'm not sure that statistics bear that out, but it's my perception.
THANKFUL...For Mr FD who completed our tax form yesterday. A job I could do, but I'd rather not!
Also thankful for our cats - despite being woken by Pomme walking all over us, scratching our heads (Wake Up!!!! NOW!!!) at 6 am this morning. Bib has just arrived on my desk, with her characteristic little mew, and curled up, nose in the crook of my elbow. When she's like this I can't help but forgive her bitey pissiness.
WEARING...jeans, a long sleeved T-shirt and a knitted tunic.
GOING...to teach a calligraphy workshop this afternoon!
READING...a new book by Jojo Moyles which has already gripped me. It's fairly light, but it's interesting.
LOOKING FORWARD TO...a glass of white wine, elderflower cordial and sparkling water! But it will have to wait for this evening! Also a sausage sandwich for lunch!! Miam-miam!
HOPING... that Mr FD finds a job soon. He's been applying for quite a lot of things, but we are well aware that his age is against him, no matter that he's got years of experience behind him. Thankful though that I have work, and that what I earn keeps us going. We won't starve.
IN THE KITCHEN...Nothing much at the moment, but later on today we'll be having Mexican Steak burritos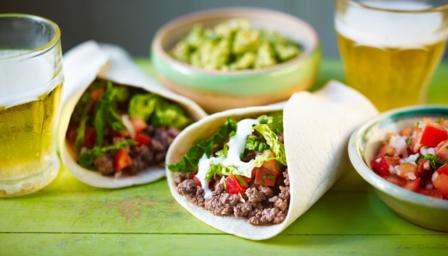 IN THE LEARNING TEACHING ROOMS...Grasshopper (?) home-schools, so she talks about her work with her teenagers. I'm teaching various groups this week - in Clermont I have some new students so I'll be doing my standard first lesson - talking about their needs, expectations etc. Then they have a lot of my family photos, and have to ask querstions about them to put the names on a family tree, and match photos to names. I think it's a good activity as it gives the opportunity to use lots of different tenses, and can be done by all levels, in different ways.
AROUND THE HOUSE...We've added two more litter trays (that's EIGHT now!) to try to encourage Bib, the phantom pisser, to stop pissing on the stairs. It will be a mammoth effort keeping them all clean! One is outside on the balcony, the other on the ground floor. I have also put two bowls of biscuits on the stair where Bib pees, in the hope she won't pee where there's food. We will see.
Thank you for the inspiration, Grasshopper (Sorry, I'm not quite sure what to call you.)