Food this week.
What are we having this week?
A good question - I need to look at my notebook!!
This is my notebook - with a pile of balancing birds, and the slogan "Les petits acro-birds"! Quite dinky...
Anyway.
YESTERDAY:
Lamb with mediterranean vegetables.
It was very tasty. I added the tail end of a jar of Arrabiata pasta sauce, and some onion gravy granules to thicken the gravy. We had this with roast butternut squash, green beans and roast potatoes.
TODAY (Monday)
Chilli & rice.
TUESDAY:
Coconut and squash dhansak -
though I've just realised I gave my tin of lentils to the Food Bank collection in church yesterday ("I won't be using those for a bit..."!!) I have got some dried lentils though, so I'll cook those up instead. No problem!
WEDNESDAY:
Beef & asparagus stirfry
This uses oyster sauce which we haven't got, but Mr FD - who will be preparing this - can miss it out. I have some other packets of stir fry sauces so he could use one of those instead. I'm not bothered!
THURSDAY:
Quick salami tart,
potato wedges, coleslaw & salad. This tart is a cinch to make - ready made puff pastry, covered with a pesto base, layered with slices of salami, sun dried tomatoes and (as I have some to use up) marinaded peppers. Sprinkled with grated cheese and popped in the oven. Done!
FRIDAY:
Sausage casserole.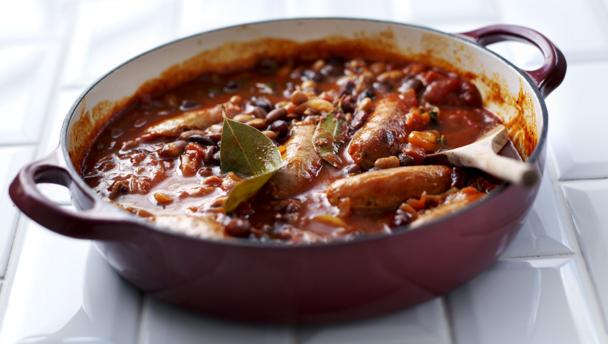 As always I'd like to thank you for your comments - everyone has been lovely about the tree zentangle. Bless you. Kezzie's TARDIS tangle, and Trish's Beatles ones should be on their way tomorrow.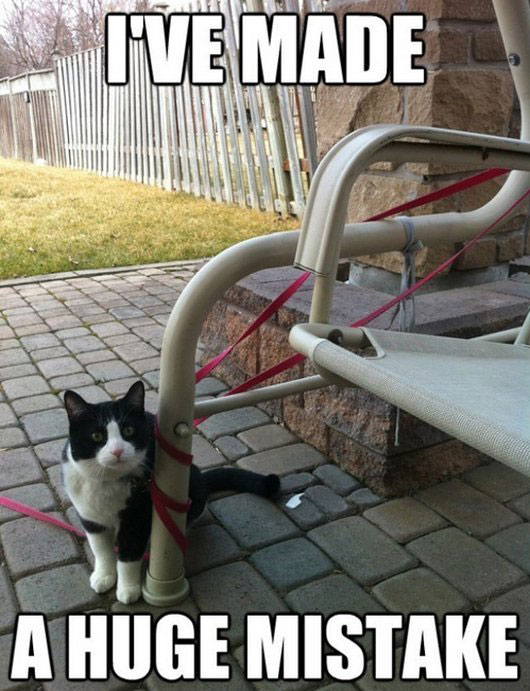 I don't mean this kind of tangle!
CAROLE - I'd be happy to do a hare tangle for you. I will need some way of contacting you. I don't "do" Google+ so I don't have any link to you. Do you have a blog? Please let me know. And keep trying with the zentangling - I think it's a great de-stressor!
POMPOM:
A cat café is as it sounds - a café with cats that you can stroke and snuggle with as you drink your coffee. I believe it was a Japanese "invention" but there are several in Europe. There is also one in
Denver
, and one in
Colorado Springs
. Are they anywhere near you?
BEVCHEN: you really should try to go to Lyon. It's a beautiful city, full of history and fascinating places. And ghood shopping too!!! I really like it.
KEZZIE: I shall look forward to finding out which book you're reading when you do your May "round up"... When mum read the first draft of my novel (it never got further than the first draft!) she sniffed and said "there's too many descriptions of food in it". (She also said there was too much sex, but that's another story!!) But then, I like reading about food. (No comment on the sex!!!!)
In fact, for your delectation here is an extract from my book "Teaching Donkeys to Dance": (It's slightly informal language as the main character is writing to her friend...)
We began with little puff pastry things full of lightly curried crab, served with more champagne. Then we had smoked salmon, blinis and a horseradish cream served with a huge dollop of caviar. Then a soup, which was escargots in a light creamy broth, with a puff pastry hat on top of the little tureen that it came in – they were gorgeous. I was starting to wonder whether pudding was next, but no – the fish course appeared next! This was monkfish in a lobster sauce. Luckily, the French really know how to do portion control, so although I was worried about feeling totally stuffed, I was okay about fitting everything in. But just in case, the next thing we got was something called a "trou Normande" (literally a Norman hole – it's an apple sorbet served with calvados. It is supposed to clear your palette between the fish and the meat courses, as well as somehow making room for all the other food that is still to come). Meat next – pigeon breasts in a wonderfully wine-rich sauce, served with tiny Duchesse potatoes and courgettes stuffed with a sort of mushroom pate. Then a plate with three different cheeses, and a mound of salad with nuts and raisins, and a delicious dressing. Of course, all of these courses had a different wine with them as well. And then (finally!) pudding, which was a small but really intensely flavoured portion of chocolate mousse, made with milk, dark and white chocolate swirled through it.
Goodness me, I'm hungry! I think I'll go and have some lunch!