Looking forward to next week...
Re-Bonjour
!
It's my second post of the day, so if you missed the earlier one you can find it
here
. That was looking back; this is looking forward!
TODAY (vegetarian)
Change of plan - because we were out last night, we didn't have the planned bean burgers. We went to see the film "Philomena" - it was really interesting, and moving, with excellent performances by Steve Coogan and Judi Dench. If you've not seen it, I do recommend it
Based on the 2009 investigative book by BBC correspondent Martin Sixsmith, PHILOMENA focuses on the efforts of Philomena Lee , mother to a boy conceived out of wedlock - something her Irish-Catholic community didn't have the highest opinion of - and given away for adoption in the United States. In following church doctrine, she was forced to sign a contract that wouldn't allow for any sort of inquiry into the son's whereabouts. After starting a family
years later in England and, for the most part, moving on with her life, Lee meets Sixsmith , a BBC reporter with whom she decides to discover her long-lost son.(From "Rotten Tomatoes" site)
We'd planned to go out for a pizza afterwards, but forgetting it was Valentine's Day and Friday night, all the restaurants we tried were full
.
Finally we gave up and came home, where I whipped up two "pizzas" using giant flat breads as bases. They were very nice, and much cheaper than going out... but it did mean we didn't share the time with our friend Richard, who came to the film, but decided to have a McDo when the restaurants were full. Mr FD "doesn't do" McDo.
I'm definitely going off-piste concerning diet food. I have a tin of cassoulet in the cupboard and this grey winter weekend seems the perfect time to crack it open. Not really on a weight loss programme - but yummy nonetheless!
(semi-fasting)
Dinner will be
Mushroom and Aubergine curry,
with a bit of rice. It's 212 calories a portion, plus 100 calories for the rice (25g raw rice). The rest is an egg for breakfast and a mixed salad for lunch. Plus fruit if necessary - I reckon I probably tip the counter at 600, rather than 500 calories, but I'm not worried.
TUESDAY (fish)
WEDNESDAY (meat)
Yummy yummy: Hairy Dieter's
Spanish Style Chicken Bake,
but using sweet potato instead of new potatoes, and throwing in a few more veg (courgettes would be nice, I think!) Mr FD is in charge, but should have no difficulty with this little beauty!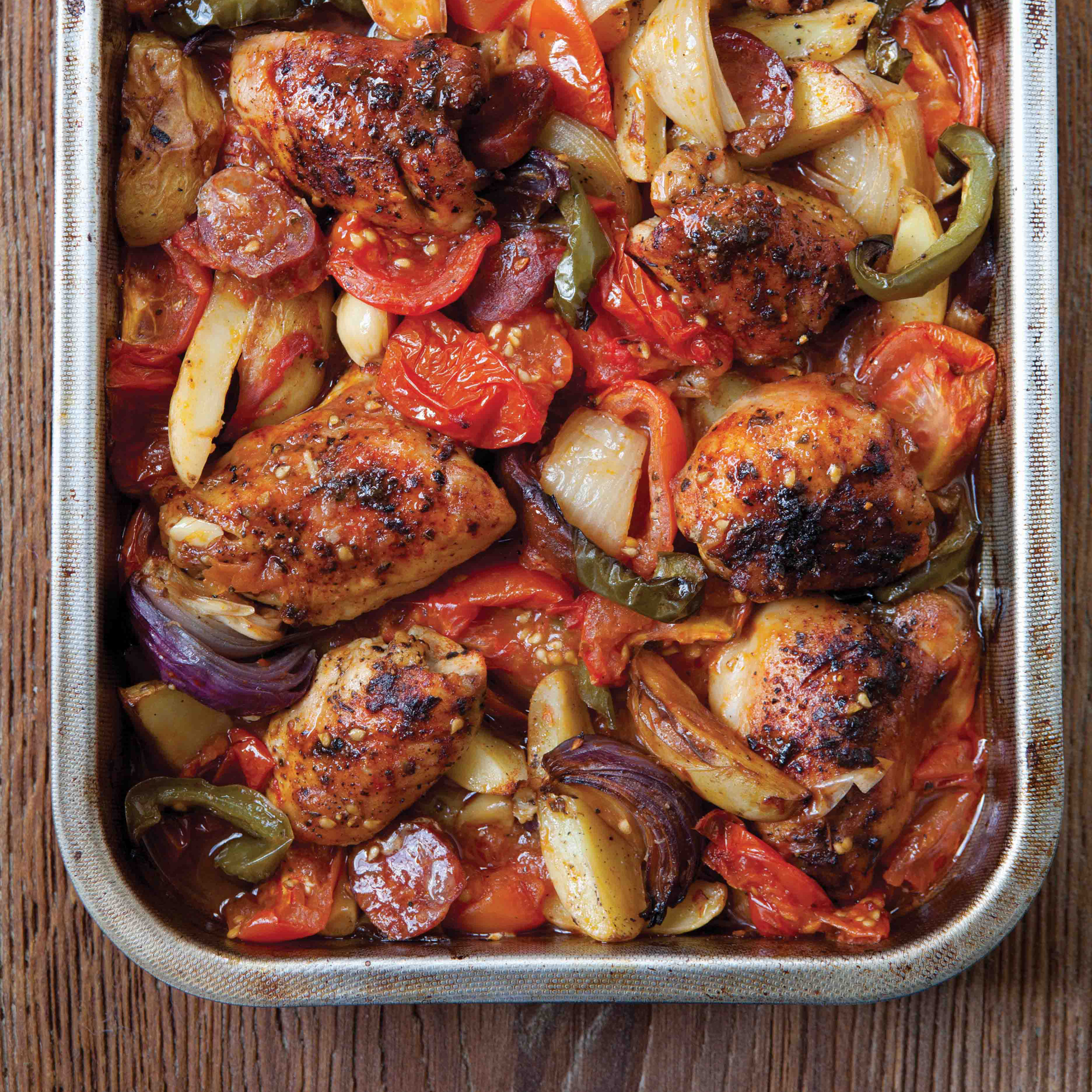 Fasting
It should be a full fasting day, with Mushroom crepes for dinner - basically crepes with a mushroom/tomato filling and salad.
FRIDAY (meat)
Mr FD's other cooking day as I'm teaching till late. Meatballs with tomato sauce, green veg and some pasta.
SATURDAY (meat-ish) *
Hairy Dieter's
Pan Haggerty
Lite. The link is to their Pan Haggerty "not lite" but the only difference seems to be that the "lite" version uses only 200g of lean bacon, rather than streaky in the original, and the cheese is half-fat cheddar. I'll make it with lardons (streaky bacon) and with full fat cheese, so mine won't be "lite" at all! Of course, I'll be dividing the ingredients into thirds as well!
WHat is Pan Haggerty? Here is Wikipedia's description:
Panackelty (also spelt panacalty, panaculty, panhaggerty pan haggerty, or abbreviated as panack) is a casseroled dish, traditional throughout the northeast of England, consisting of meat and root vegetables (mainly potatoes and onions) left to bake throughout the day in an oven pot on low heat. The dish exists in a number of local variations that differ in name, meat and vegetable content.
The Northumberland version, pan haggerty, comprises potatoes, onions and cheese baked in a baking dish,while panackelty, in the Sunderland region, comprises leftover meat cooked slowly with root vegetables. The dish is also sometimes cooked in a frying pan, or made in a large pan and served as a soup, which allows it to be left on the hob and later reheated.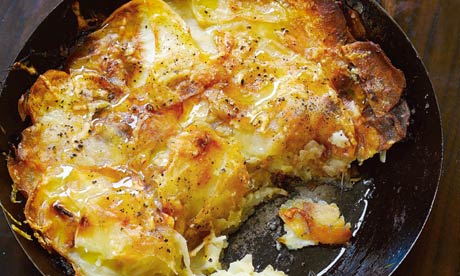 * Yes, I know bacon is meat, but what I mean by this is that there's a limited amount - only 30g or so each, as opposed to the 150g+ in other recipes.
****
Which looks the tastiest day, in your opinion? Have you tried any of these recipes? Please let me know!