RECIPES - salmon
Someone asked me if the oriental salmon recipe I posted earlier was any good, because she had recently purchased 10lb salmon at an auction (as you do...) and was looking for recipes. I promised to look out some of my favourite recipes with salmon, & post them here. Which I am doing.
I'm not promising any of these are particularly low calorie, but you're big boys and girls, and can decide for yourselves if they're what you're looking for.
This is a favouriteof ours...
SALMON WITH NOODLES
(4 people):
Sauce ingredients
2 red chillies, finely chopped
4 tbsp soy sauce
4 tbsp sweet chilli sauce
Juice 1 lime
Other ingredients:
400 ml can reduced fat coconut milk
2 tsp fish sauce
4 salmon fillets
200g rice/egg noodles (as preferred)
200g pak choi. (I use leeks as pak choi is hard to find)
Slice leeks thinly (into matchsticks) & soften in a little FryLight/ oil in a large shallow pan.
Mix sauce ingredients together & add to leeks with the coconut milk, 300 ml water & fish sauce
Add salmon fillets. Cover with a tight fitting lid (I never did this part as my pan doesn't have a lid!) & bring to the boil. Simmer for 4-5 minutes.
Meanwhile cook the noodles according to packet.Add them to the fish. Then serve in warmed bowls.
Delicious!
NOTE: if using pak choi, cook it and add at the end, rather than at the beginning, as with the leeks.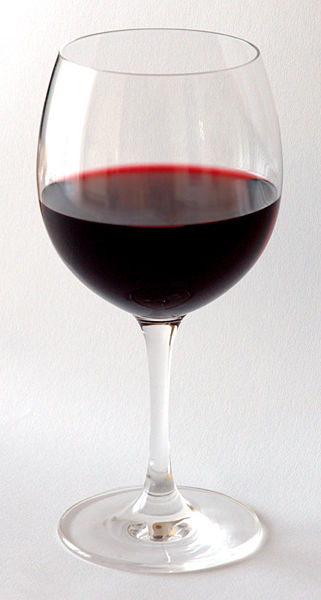 SALMON IN RED WINE
(serves4)
30g butter
1 tbsp olive oil
1 red onion, chopped
1 clove garlic, chopped
60 g mushrooms, chopped
20g flour
3/4 bottle og burgundy
4 salmon fillets.
seasoning
Melt butter & olive oil in a wide saucepan. Add onion, garlic & mushrooms. Cook gently for 10 minutes.
Sprinkle in the flour & mix well untl the oil & butter is absorbed. Gradually add the red wine & mix until smooth.
Season & bring to the boil.
Add the salmon fillets, & spoon the wine sauce over them.
Cover & then simmer for 8 minutes until cooked.
Lift out the salmon & keep it warm. Bring the wine back to the boil. With a slotted spoon lift out the mushrooms & serve with the salmon on piles of buttery ribbon pasta, or rice.
The wine sauce isn't actually used. It can be frozen and reused if you like the recipe.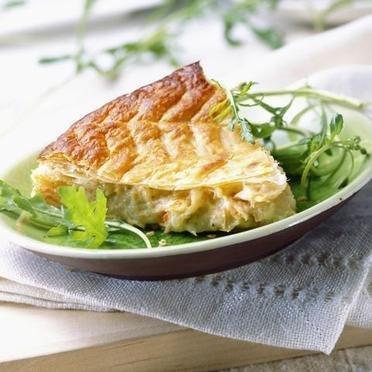 G Leyendecker
TOURTE DE SAUMON AUX EPINARDS
(serves 6)
500g salmon fillets, deskinned & deboned
800g spinach (I use defrosted frozen. But use fresh if it's available)
1 shallot
1 lemon, juice and zest
2 rounds of puff pastry
150g thick cream
1 egg yolk
3 tbsp olive oil
150g feta cheese, if desired. (This is my addition to the recipe)
Preheat oven to 200°C/ GM 6/7
Wash the spinach, & chop it (or defrost it)
Peel & chop the shallot & sauté for 5 minutes in 2 tbsp oil. Add the spinach. Season & cook for 5 minutes, stirring.
Steam the salmon fillets (or cook in microwave with some lemon juice) Let it cool & then separate into flakes.
Mix the feta with the spinach mix. Add lemon zest to salmon.
Lay one round of pastry on an oiled baking sheet. Put the spinach mixture on the pastry, then the salmon mixture, leaving a border of about 2 cm. Top with the cream.
Brush round the edges of the pastry with the egg.
Fold the other round of pastry in two and cut into strips of about 1 cm width.Unfold, & lay the stripsover the salmon/spinach and onto the egg wash around the lower pastry. Roll the edge of the lower round over the ends of the strips & press with finger tips to seal.
Brush with the remaining egg & bake for 30 - 35 minutes.
Serve with salad.
SALMON RILLETTES
(serves 8)
2 Shallots finely chopped
150g butter
300g skinless salmon fillet, cut into chunks
1 lemon, zest & juice
150g smoked salmon, fnely chopped
1 tbsp capers (chopped if large)
small bunch of dill, chopped
Cook the shallots in the butter. Be careful not to let them brown.
Add the salmon fillet, the lemon zest & cook until the salmon is just cooked, turning in the butter.
Break the salmon into flakes with a fork. Add the remaining ingredients & season well.
Fold together thoroughly & then spoon into individual ramekin dishes. Level the top.
Chill, removing from fridge about 15 minutes before serving.
Serve with (ideally) sourdough toast.
This will keep for 2 days in the fridge.
******
I've cooked & enjoyed all of these except the last one. (that means I haven't cooked the last one, rather than I cooked it & didn't enjoy it!) The salmon in red wine was ok, & I'd probably cook it again, but the other two were delicious. I frequently cook the first recipe, sometimes substituting chicken for the salmon, or using Japanese ramen noodles.
I quite enjoyed the oriental salmon recipe that I posted earlier. I think my enjoyment was tempered by the fact that I used salmon steaks instead of fillets, and they were
exceptionally
bony, so Mr D and I spent a lot of time picking out bones, and chewing carefully. We had them with lots of stir fried veg and noodles, so there was also a need for some sauce too. I think that recipe needs some refining - but I'm sure you can find your own routes to success with it.
I'd like to say a special "Hello" to those who joined me via "One World One Heart" which was a fab blog exchange. I really enjoyed visiting lots of blogs around the world, and I was lucky enough to win a "door prize" too. I'm sending my "door prizes" to Canada, Australia and the US...Goodness me! Think of the postage!! No, I really don't mind. With Ship of Fools we do a Secret Santa and a Paschal Penguin (like Secret Santa, but for Easter) - I've enjoyed sending gifts all round the world with that, and receiving gifts from all over too.
I hope you enjoy the blog - and the recipes too.