First we eat...then we do everything else.
Hello, hello, dear Readers. I know I have been neglecting this blog a little, but I am trying to post every day over at The Teapot about 40 Acts of Generosity for Lent, so you can pop over there should you wish to.
I need to say a

big

fat

Dormouse

welcome

to two more new Followers. How lovely!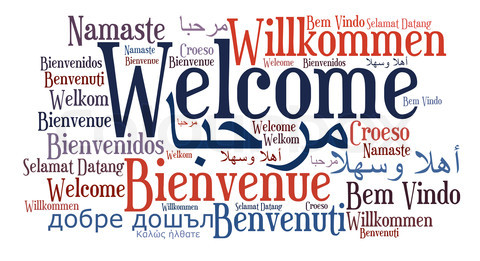 SOURCE: 101fundraising.org
I hope you enjoy your visits to Fat Dormouse Getting Thinner (or not getting thinner, as I am eating rather too much chocolate covered popcorn!)
This week I have again used recipes from my recipe collection - it's nice to be discovering old favourites like yesterday's Rigatoni Sausage Bake.
This was yummy, and - although it's high in calories! - will be revisited again. I think it could be easily made vegetarian with Quorn/vegetable sausages or with lentils in place of the sausages. I guess it could be vegan-ified too, with appropriate vegan substitutes.
TODAY: I had planned to make a beef casserole and had bought the meat and everything...Then I discovered I had a box of casserole in the freezer...So I am going to use that up, and then freeze the meat I have and use it to make a steak-and-mushroom pie for Monique & Michel when they come next Thursday for a meal. I'd like to make steak-and-ale pie (typically British!) but as Monique doesn't drink alcohol I think it best to avoid the ale component.
MONDAY: Pork, sweet potato and chorizo bake. Actually this isn't the recipe at all, but looking at the recipe I had planned on using, it requires an aubergine which I haven't got, and more time than I will have tomorrow evening. Not the best planning ever! This recipe I can throw together tomorrow morning and put in the slow cooker.
SOURCE: en.wikipedia.org
TUESDAY: (fasting) Potato and broccoli curry. At 310 calories a serving we might be able to run to a little rice too. As I'm not working it will be no breakfast, soup for lunch and this for dinner.
WEDNESDAY: Back to dancing (must practise today!) so late home. Mr FD will be charged with cooking up a bag of frozen duck-potatoes-and-green-beans mix from Lidl (with extra green beans. And possibly extra duck too.) Quick but delicious! I may also throw together another chicory- red-onion- and-orange salad which we really enjoyed last week.
SOURCE: gastronomydomine.com
THURSDAY: Grillades de Veau et raclette - this is a French recipe from a little recipe booklet. I know veal is considered bad form by a lot of people, but raised responsibly the veal market does mean that the little boy calves who are born on dairy farms are at least not wasted and slaughtered for no reason. This way they are used and not "wasted".
Peel & chop 2 cloves of garlic and 1 onion. Heat 10g butter, & add .5 teaspoon of cumin and the same of ras-el-hanout spices. Mix for 10 seconds, add the onion & garlic and cook gently for 5 minutes or so. Add the juice of half a lemon and about 10 cl of stock. Bring to boil for 5 - 7 minutes. Meanwhile fry the escalopes in oil/butter 1 minutes each side. Cover with the sauce & then cover each escalope with a slice of raclette cheese. Continue to cook for 5 minutes until the cheese is melted.Alternatively pop the frying pan under the grill until the cheese is bubbling.
FRIDAY: (fasting)
Vegetarian stuffed peppers (peppers stuffed with vegetarians?) I can prepare these in the morning for Mr FD to pop in the oven for when I get back after teaching in Roanne. I can't find a recipe, but basically you stuff your peppers with a mixture of cooked rice, chopped cooked courgette and celery, chopped tomato, a big spoonful of boursin-style cheese and a dab of harissa. Topped with a sprinkling of grated cheese and baked for 40 minutesor so. Plus some kind of salad.
Once again, thank you for your lovely comments.
Several comments about the gifts I sent to Joy for Send A Little Love - from Jane&Chris, Joy, Tracy and Kezzie.
FrugalinFrance - I go to kiné twice a week for my back/shoulders. It does help and I find that if I don't go I have more problems. Luckily my dioctor agrees with me and is happy to continue to provide prescriptions for kiné sessions.
I hope Michelle feels under less pressure at the moment. Remember to b-r-e-a-t-h-e, my dear!
PomPom - did you make the pork chop recipe? I'm glad you like the Lolcats - I will provide another at the end. Sad about the cat allergies - I'm allergic too, but I'd rather have the sniffles and the cats than neither!
Gill & PomPom - I'll set an extra place at the table for you! You're very welcome.
Trish - did you like the salmon? We didn't have it in the end - with rice left over from the Basque Chicken, I made a sort-of paella with some cod instead.
Kezzie - you're right! Chicory IS amazing, and we seem to be eating loads of it at the moment. Usually braised in the oven, but that salad was delcious also.
FrugalinFrance - the turquoise eyed kitten you admired is bitey Bib, who I rescued from the Michelin site two years ago in June. She is sweet. But bitey.
Aril - I'm hoping to organise the things I've got to send today. Or maybe on Tuesday. That includes Maggie's calendar which will be out of date before she gets it at this rate!!!
I hope everyone has a lovely week - I will be posting at The Teapot during the week, but back here again next weekend with the menus.