A little bit of this...a little bit of that...
Hello everyone! Thank you for all your lovely comments - I have responded below.
For a piece of shameless self-advertising, I direct you over to my other blog, View FromThe Teapot, to see some examples of my
Zentangle Inspired Art
If you would like me to create one for you, do please let me know - as Kezzie did! It is nice to have a purpose to my creating. My most recent piece is this mermaid:
and here's a close up of her tail...
I'm not sure I really like her - my ability (or lack of it!) to draw anything resembling hands is being showcased here I think! - still, she was enjoyable to create.
We have had some enjoyable food this week. I discovered that it's better to buy "proper" fish too. In the past few months, I have bought panga and ling, as alternatives to cod or haddock - trying to do my bit against over fishing, and TBH, over-pricing! But both have been definitely unpleasant, with Mr FD refusing to eat his ling. So I gave in and bought some sea bream (not sea bass, as I said in an earlierr post) to make
Sea Bream with a compote of onions
. It was very pleasant, and tasted like proper fish! I don't know if sea bream is becoming endangered, but, as it was quite expensive, I'm not sure we'll be having it very often. But it was good!
I went to the Doctor's yesterday, for various repeat prescriptions, and, as usual, he weighed me. Oh woe is me!! I have put on kilos and kilos!! All my good work gone to pot...So, when we have eaten the crisps, choccie and other assorted goodies that I brought from the UK, I'm back on the "proper" dieting. I have been fasting two days a week, but probably over-compensating on the other days!
I'm also going to join a line dancing group (I think!) There is an open evening next Wednesday, so I'm going to go along and see what's what. Unfortunately the Beginners group starts at 6 pm but I don't finish teaching until 6.20, so I won't be able to get to the group before 6.30.I'm hoping I'll be able to join in the beginners group, and then continue with the Elementary group at 7 pm - I have done line dancing before, but it was over 15 years ago! I'm thinking it will be good for me, as I love dancing (and Mr FD doesn't) so for line dancing you don't need a partner.
Anyway, back to food...
This week I have planned the following:
SATURDAY
(today):
Cheesy chops and chips
with green beans. I have some stewed plums which I'm having with Greek yoghurt for dessert.
SUNDAY:
Hairy Dieter's Meatloaf with spicy tomato sauce, braised leeks, mashed potato
MONDAY (fasting)
I'd planned the sea bream for tonight, but decided to eat it fresh on Thursday, rather than freeze it, so today we're having last Thursday's
beef with aubergines
, plus some kind of starch. I'm thinking a bit of pasta will be okay, and maybe another vegetable too...I'll see what it looks like!
TUESDAY:
Hairy Dieter's
Pan Haggerty
(Lite) The link takes you to a non-lite version, but you can imagine what has been done to lighten the calories - half fat cheddar, less bacon, etc.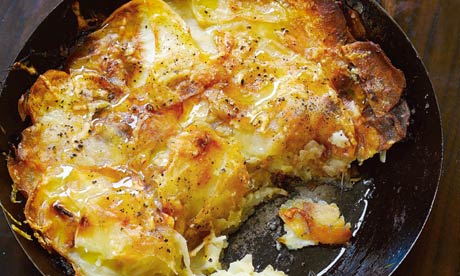 It is yummy! While the bacon adds a lot of flavour, I would imagine it would also work as a vegetarian dish without the meat.
WEDNESDAY:
Salmon with noodles..
.an old favourite that I haven't cooked for ages. I'm going back to my old recipe collection and using some of the recipes I've not used for a couple of years. In order to boost the vegetable content I will add a couple of sliced leeks to the coconut "soup".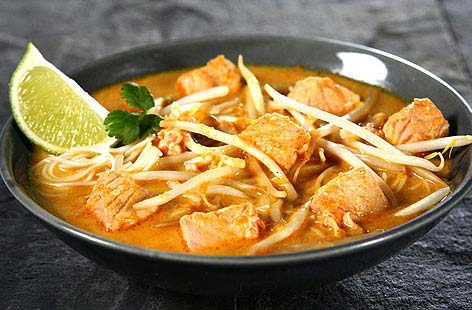 Source: realfood.tesco.com
THURSDAY (

fasting)

Piri piri prawns with rice...The recipe is with a sweet potato, but we'll have 25g dry rice instead, plus a big green salad to go with it all.
Note the beer in the background: we won't be having any of that!
Sorry about the row from a table...I inserted from my menu planning sheet by accident and now it doesn't want to leave me!
We had some bad news this week: Our friend Cathy, who has a second home here in our village, was due to come out here next week... She is a great catalyst for our social lives, and everyone was looking forward to seeing her.
Unfortunately, because her daughter-in-law has just had a baby, she feels unable to go back to work at the moment. She has her own cleaning company, and so Cathy is going to stay back in the UK and help Heidi keep the business going. Obviously family must come first, but we are a bit sad that she can't make it.
Cathy in her every day slob-around-the-house outfit!
Thank you again for your comments - it is always lovely when people bother to say something when they pop in...I really appreciate it!
I'm not replying to comments made on the Giveaway Post(still time to enter!) but thank you to everyone who has entered so far.
POMPOM: I'm very glad our cats don't have the opportunity to catch birds...They have brought us lmangled butterflies (which is always sad) and a couple of times we have rescued a huge green grasshopper/crickety thing from their mouths. These must be either really strong jumpers to reach our balcony, or be blown on the wind!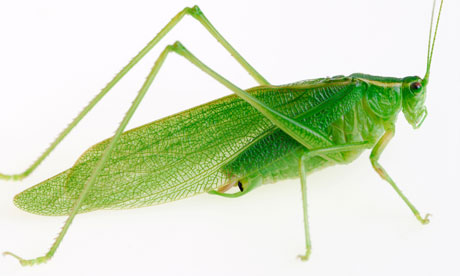 KEZZIE: We used to eat the same thing over and over, but I find I prefer cooking (as well as the eating!) if we try lots of different things. Why not challenge yourself to try one of these recipes once a week? On a Saturday when you have more time might be an idea.
CLAIRE: I believe the chocolate brownie was good, but bizarrely, even though I love chocolate and chocolate biscuits, chocolate cake/brownies etc don't really tempt me - especially after a meal! So I was very happy with my fruit salad. And yes, food will always appear on my "Bliss List" - I love it (as my waist line testifies. Sigh)
EVERY DAY LIFE...I'd love to know what your Teenager thought of The Greengage Summer (and you too, PomPom - it's another Rumer Godden book!) Enjoy your greengages - we've not had any this year, although Reine Claude jam is a favourite of Mr FD!
And here's a LOLcats to finish with: