And still the bathroom remains unfinished!
The renovation of the bathroom is turning into a real saga - I'm still hoping for a happy ending!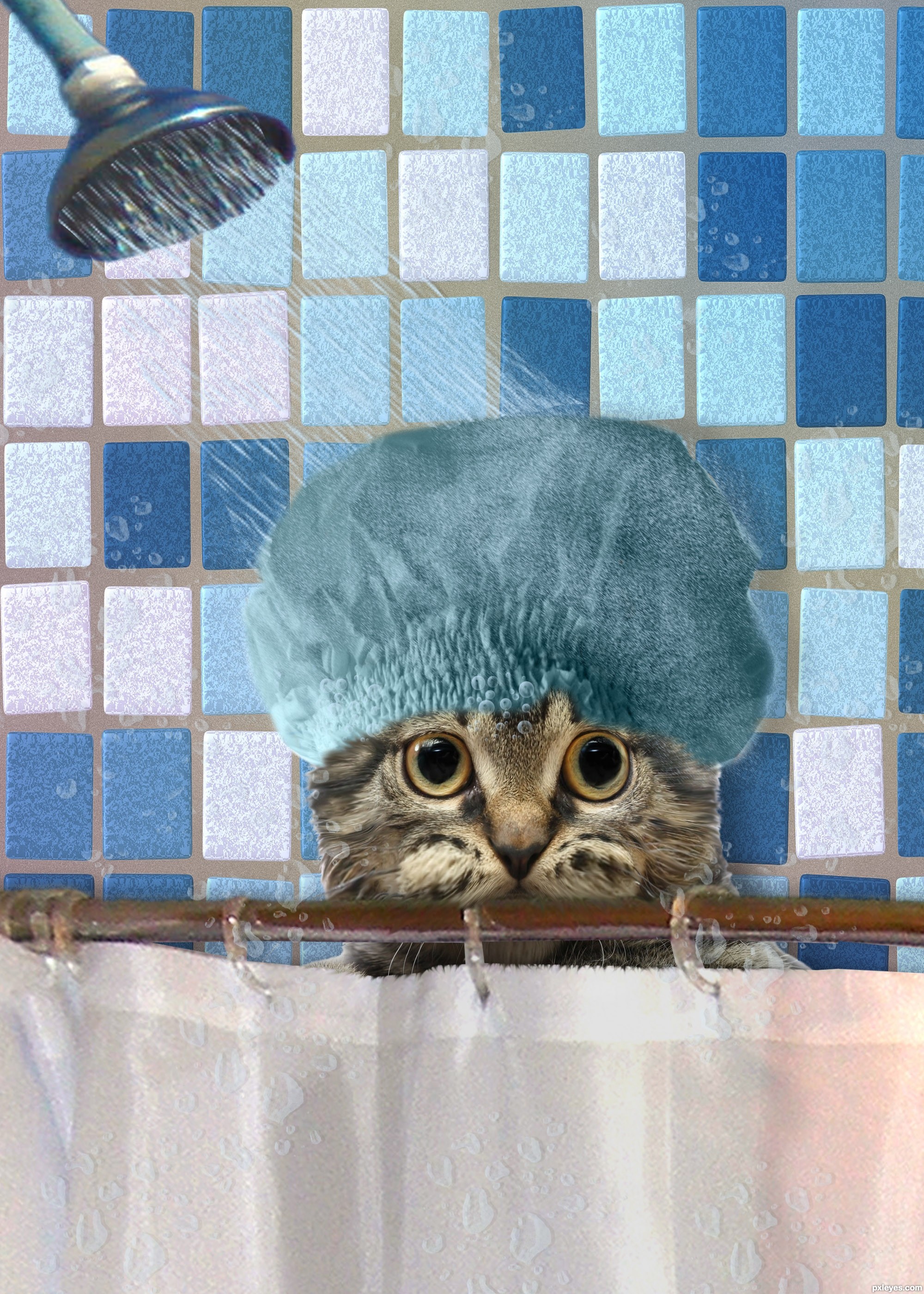 Last week we came home to find that Adal, the builder bloke, had tiled the floor of the shower with the same tiles that he put on the walls...A bit bizarre, we thought - especially as we'd been expecting a shower tray to be fitted! - but we imagined it was going to be like a wet room effect. The quotation did indeed say that he would put tiles on the wall & on the shower floor.
Won't they be very slippy? we wondered...but he's the builder. He must know what he's doing. It'll be fine. Also, he didn't contact us to discuss this with us (we're not in the house when he comes as we both work, but Mr FD's phone number is left for the workmen if they need to contact him) so we assumed everything would be fine.
I was just on my way out to work when he arrived on Wednesday, so I just said, in passing, we're a bit worried about the tiles being slippy. Is there a product that can be put on to make them less slippy? I'll phone the tile shop & find out, he promised.
That evening at dancing, he came to me and said that the tile shop had told him that these were not suitable to go on the floor (because they'd be slippery, and dangerous, and also were too fragile.) Therefore he would need to take them up again to put down suitable tiles - which we would need to buy - and this would also involve breaking some of the wall tiles too, as he had already sealed the wall tiles to the floor tiles. And he'd give us a quotation for the work that needed doing.
Already the work has taken longer than expected (partly our fault, we admit, as we hadn't thought about the tiles we were buying needing a delivery time, rather than just being able to buy them) and now this is going to add at least another week! Also, we can't help feeling that this is, at least in part, Adal's fault. As the expert (or at least more expert than us) he should have had some kind of inkling that the wall tiles weren't suitable, and communicated his doubts/reservations to Mr FD - but no, he just went ahead, without checking with anyone, and it was only because I expressed doubts to him that he phoned the tile shop to check!
We know the work needs to be done, & we have bought the correct floor tiles now - thankfully the shop we went to had them in the warehouse next door! - and so we await Adal's new quotation. But I did send him an email - perfectly polite and respectful - pointing out what I've just said to you lovely readers, and suggesting he takes this into account when he prepares the quotation for the work.
What do you think? Do you think we should expect him to do the work to put right what was, in fact, his error for free or not? Or maybe you think we're at fault....As he is someone I see on a social basis too, and as I will avoid conflict at all costs, I want to try to be reasonable and not get litiginous. But equally, we don't really feel that this is our fault. I'd be interested to know what you think.