Untitled 1
Hello everyone! And, while I have never personally welcomed Followers before (sorry. I suppose I should have done!) I do want to welcome Clare (No 35) who is a beautiful woman I met while I was working at the Manic Summer School. She helped keep me sane and she also takes some fabulous photographs too. Hello Clare! Also, folks, don't forget that I have another blog over at View from the Teapot where you can read about what exciting things have been happening this weekend.
Other than that, what plans do I have food-wise?
Sunday: We didn't have the kangaroo steaks as planned last Friday. Or on Saturday (more details why over on t'other blog) so those are planned for today, with roast baby new potatoes and sweet potato wedges. And coleslaw.
Monday: I have some 5% fat burgers in the freezer, so we'll have those with salad and potato wedges, I think. I will maybe make courgette fritters for a starter (I've been planning on making these for a week now! I will make them before I run out of Monster Courgette!) - if I cook them in a minimum of oil, they shouldn't be too fattening.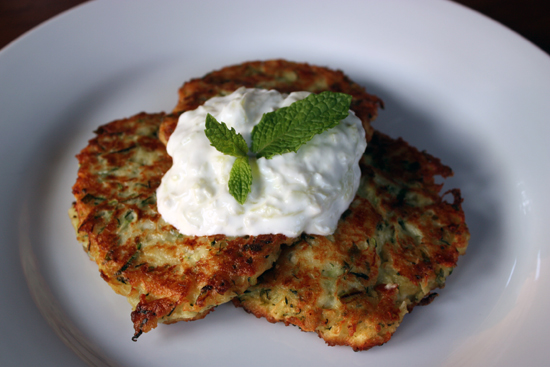 Tuesday: Salmon fish cakes, green salad, green bean salad and herby mayo. There's a lonely salmon steak in the freezer, so I'll use that with mashed potato to make the fish cakes. Starter will probably be butternut squash & chilli soup - they are starting to appear. Huzzah! They really are one of my favourite vegetables!
Wednesday: Busy working day for me (the only one!) with a new student. I won't get home until 6.30 so I'm going for a quick veggie curry (ready made sauce from the UK) and rice. I can use up the last of the Monster Courgette plus other random old vegetables from the fridge.
Thursday: We'll have the turkey and Mushroom ragout that I had actually planned for yesterday (Saturday) before Real Life got in the way! You've already had the recipe for that!
Friday: Aubergine and pasta gratin. With green salad. Probably other salads for a starter. It's an easy Slimming World recipe (though I won't be using Marmite to soften the onions. I'll be wicked and use a small amount of olive oil instead!)
Saturday: Cheesy vegetable Rice bake Another Slimming World staple. With all of these meals, we'll be starting with a plate of vegetable based salads - beetroot, vegetable macedoine, tabbouleh, celeriac rapée etc. I buy them in Lidl, and although they are dressed, I think the benefits of vegetables wins over the evils of dressings. They aren't heavily dressed, and I make my own vegetable macedoine with a tin of vegetables plus low fat mayo, so that's not too bad.
Sunday: On a whim (the same whim that saw me buying the kangaroo steaks) I bought a venison joint roast in Lidl. It was pricier than expected (it wasn't marked, so I took the risk. It wasn't until I looked at the receipt that I realised I'd spent 20€ on it.) So it has to do us several meals!! I'm thinking that, if I can get Sunday's roast dinner, Monday's venison with fruity mash (Slimming World again!) and maybe Tuesday's minced up venison burgers from it, that will have worked out at 6 meals for 20€ = 3,30€ a meal = not too bad after all.
(Yes, of course my roast venison dinner will look like this!)
Here's the recipe from "Scotland's Enchanting Country" website.
How to Cook Roast Venison (Traditional Recipe)
Ingredients

6lb / 3 kg haunch of venison (or maybe a venison roasting joint from Lidl!)
8oz / 250kg chopped bacon.
2 tbs butter
2 tbs olive oil


salt and pepper

to taste

The Marinade

1 bottle of red wine (What?! A whole bottle? You must be joking!)
4 tbs olive oil
2 carrots finely chopped
4 shallots, peeled and finely chopped
2 crushed garlic gloves (optional)
1 bay leaf
12 black peppercorns
Fresh rosemary
Juniper berries

The Sauce
1 tbs butter
1 tbs plain flour
1 tbs rownaberry jelly (or possibly plum chutney as I can't imagine even France's finest Carrefour having Rownaberry - or even rowanberry - jelly!)
5 fl oz / 150 ml port.
Method

Marinade
Gently cook the shallots and carrots in the oil in a large pan (large enough to hold the venison).Mix in the rest of the ingredients.Put in the venison and leave to marinade for 2 days, turning the joint at least 3 times a day. (Like I'll remember to do that!)
The Meat
After 2 days, remove meat and dry on kitchen roll.

Put oil and butter into large oven-proof pan with a lid (large enough to hold the meat)

Gently brown the bacon.

Add meat and brown on all sides.

Meanwhile, in another pot, boil the marinade rapidly until it is reduced.

Put through a strainer and pour over meat.

Put lid on pan and cook in the oven 170 C / 375 F for around 30 minutes per lb (500g).

If you're going to make a sauce, then cover the meat in kitchen foil to keep it warm.

Rowanberry and Port Sauce (I'm not sure this would count as a Slimming World recipe to be honest!)
Strain all the juices into a pot, bring to the boil.

Melt the butter, mix in the flour.

Whisk the butter and flour mix with the liquid, ensuring no lumps.

Simmer until sauce is reduced and thickens.

Whisk in the rowanberry jelly and port.

Season if necessary with salt and pepper.

Either pour the Sauce over the carved meat or serve separately in a gravy boat.
And just before I go, I thought I might put in a link to this site - The Resourceful Cook -
It seems to me that if you are struggling for budget meal ideas this might be a good place to start.