Real Life Got in the Way!
I'm not sure if I've been missed, but I'm sorry to anyone who might have been waiting with bated breath for last week's post. You can now unbate your breath...And Breathe!
The last couple of weeks have been rather hectic - the week before last I was all-of-a-tizzy as I was being interviewed by a couple of Summer Language Schools for jobs. I was offered three interviews (well, four really, but I turned one down as I didn't really want to work there) and was offered all three jobs! I accepted one which is EFL teacher but also Workshop Leader: Gastronomy. Tee-hee! I'm not totally sure quite how the workshops function - whether I choose what the students cook, or they do, but I'll have to try to get some ideas, based around the themes. These themes are connected to the trips out::
The Streets are Paved with Gold (London) - Rocky Road bars? with Caramac (can you still get Caramac? ) chocolate chips?
Off With his Head! (Hampton Court)
Wierd Science (Science Museum)
Is It Art? (Saatchi Gallery!) - Jackson Pollock inspired icing on a cake, perhaps?
Gladiators! (Bath)
I'm feeling very uninspired. Maybe we should cook fat dormice to go with te Roman theme. Eeep.
I also spent last Sunday at a Craft Fair, selling a few bits and bobs. It's never going to make me a millionaire, but I had fun. My friend Mij was also selling, so we spent some time chatting as well as selling!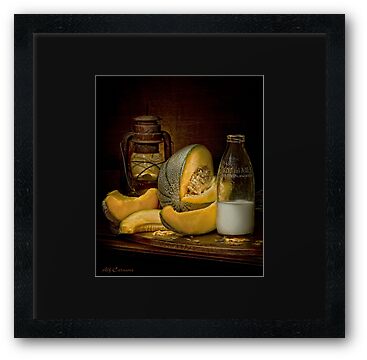 My Slimming World intentions went slightly down the drain too (now, there's a surprise!) but I've not been eating too badly, or too much! We've been having a starter of mixed salads every day - some with dressing on, which partly negates the doing-us-good-ness of the salads, I know, but which certainly add to our 5-a-day. Last night, for example, I had a handful of roquette, a tbsp of red cabbage salad, a tbsp of beetroot, 2 tbsp of vegetable macedoine, a couple of slices of cucumber and some olives. Yummy. I'm also making a bit more effort to walk for 30 minutes a day: down to the bottom of the village, up the fairly steep path to the chateau and then down to our house again. According to MFP, 30 minutes of walking at 3 mph is equivalent to about 150 calories. Not much, but certainly something. It also helps my sciatica, which is certainly worse if I don't do exercise.
Last week it piddled down for three days, so I got out of the habit. So I'm out again today!
So, what have I planned for this week?
MONDAY: Vegetable curry. I'm using a Patak's sauce, so it won't be very low calorie; however, there will be lots of vegetables in it, which is all good. With rice, and home-made spicy peach chutney.
TUESDAY: I bought some Yellow label mince (I'm really pleased that I've found a supermarket that appears to yellow label its meat on the day I can get there! It's usually chicken - not always, but often, organic / red label - but this week I got some 5% fat mince and some Merguez sausages too.) so I'm using this to make a shepherds' pie type thing. I'll cook it all up with onions and tomatoes, and then use half today & save the rest to use on Thursday for chilli..
WEDNESDAY:
Vegetable moussaka.
Here's a link
to one recipe, but I'm thinking I won't use the cannelini beans. I'll just use peppers, courgettes, mushrooms & tomatoes.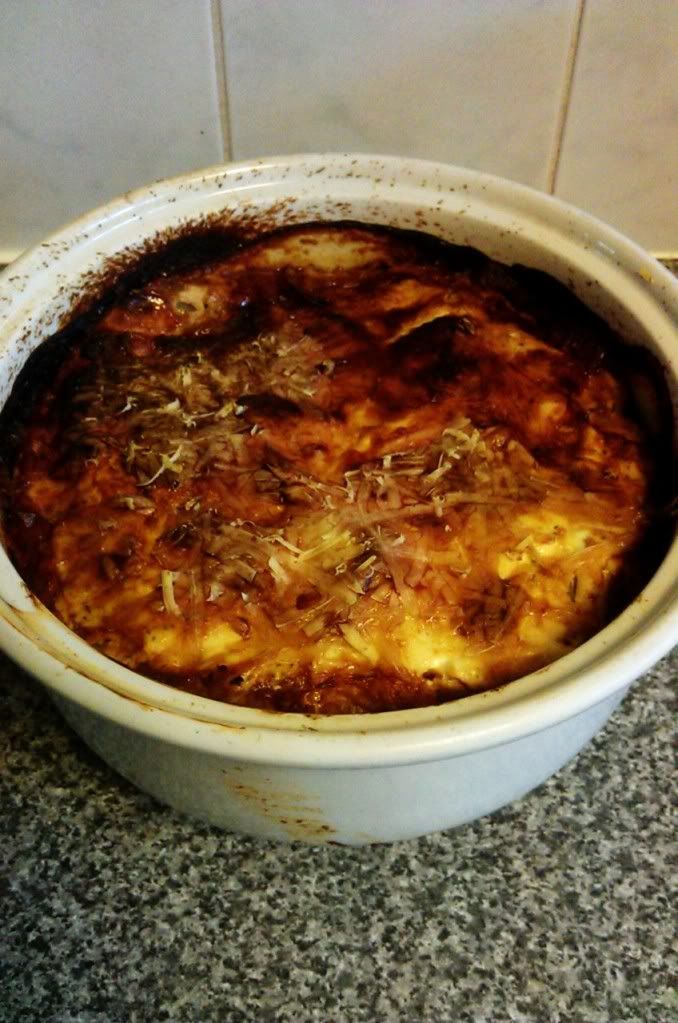 THURSDAY:
Aforementioned chilli with rice. I must remember to cook extra rice for tomorrow's...
FRIDAY: Stuffed peppers - the recipe is something like this
. I'll possibly add some chopped courgette or tinned sweetcorn into the mix as well.
SATURDAY:
I'm going for the falafels combo that we had
a few weeks back
It wasn't low cal but it was high vegetable content and pleasure content too! Very very delish!
So that's it! Food sorted!
Now news on the giveaway
It's my 100th post today! Whoop-di-whoop!
So to celebrate, I have two vaguely foodie orientated gifts to giveaway. One is a little recipe book, entitled "Les Recettes du Potager Bio" (Recipes from my Organic Vegetable Garden) - but I guess you can use vegetables you've not grown yourself, and, indeed, vegetables that are not organic. Don't be scared that it's in French - the recipes are easy to follow, and you can use a dictionary for any ingredients you're not sure of. You can even learn new words - like
Topinambour
- I think that's a great word, and could even be used as an alternative swearword.
"Bof! Topinambour! I've dropped my artichoke quiche and it's gone all over the floor.!" (Goodness me! That even rhymes!)
Another is a fridge magnet, with one of my favourite bons mots:
J'aime cuisiner avec du vin; il m'arrive meme d'en mettre dans mes plats.
There are one or two other little bits and bobs to add as well. So definitely two prizes and maybe three if I feel generous.
All you need to do is comment on this post - or, as others have already done, on the two previous posts. You have until I next post on this blog - probably next week. That post will include the winner, so hurry, hurry, hurry!