Recipe and Grovels!
I am so sorry! I am really bad at updating my blog recently. I think I need one of these LOLcats!
...because I'm certainly not doing it!
Just to let you into a delicious recipe:
Serve this tart warm, with a green salad alongside.
serves 6
250 g self-raising flour
125 g butter, cut into small pieces
cold water
1 x 400 g tin duck or goose confit
500 g small whole potatoes, cooked (I used tinned potatoes)
4 eggs
75 ml milk
2 tbsp double cream
butter for greasing
4 shallots, diced
2 cloves of garlic, crushed, peeled and chopped
a bunch of flat-leaf parsley, chopped
sea salt
freshly ground black pepper
1. To make the pastry, put the flour in a bowl, add the butter, and rub together with your fingertips until the mixture resembles breadcrumbs. Using a round-bladed knife in a cutting motion, combine a couple of tablespoons of cold water with the mix until a pastry ball forms.

2. Turn out on a lightly floured surface and quickly knead until the pastry is even and smooth, then wrap and place in the fridge to chill for 30 minutes. (Or, do what I did and use bought pastry!!)
3. To make the filling, open the tin of confit and remove the meat (save the fat, in the fridge, for roasting potatoes). Discard the skin and then roughly chop the meat. Slice the potatoes. In a bowl, beat the eggs with the milk and cream.
4. Heat the oven to 220°C/gas 7.
5. Lightly butter a 20-25cm pie dish. Roll out the pastry and use it to line the dish.
Add the confit, shallots, garlic, parsley and seasoning to the pie base, then layer the potatoes over the top. Finally, pour the egg mix over.
6. Cook the pie in the middle of the oven for 45 minutes. Reduce the oven temperature after 30 minutes if the tart is browning too much on top.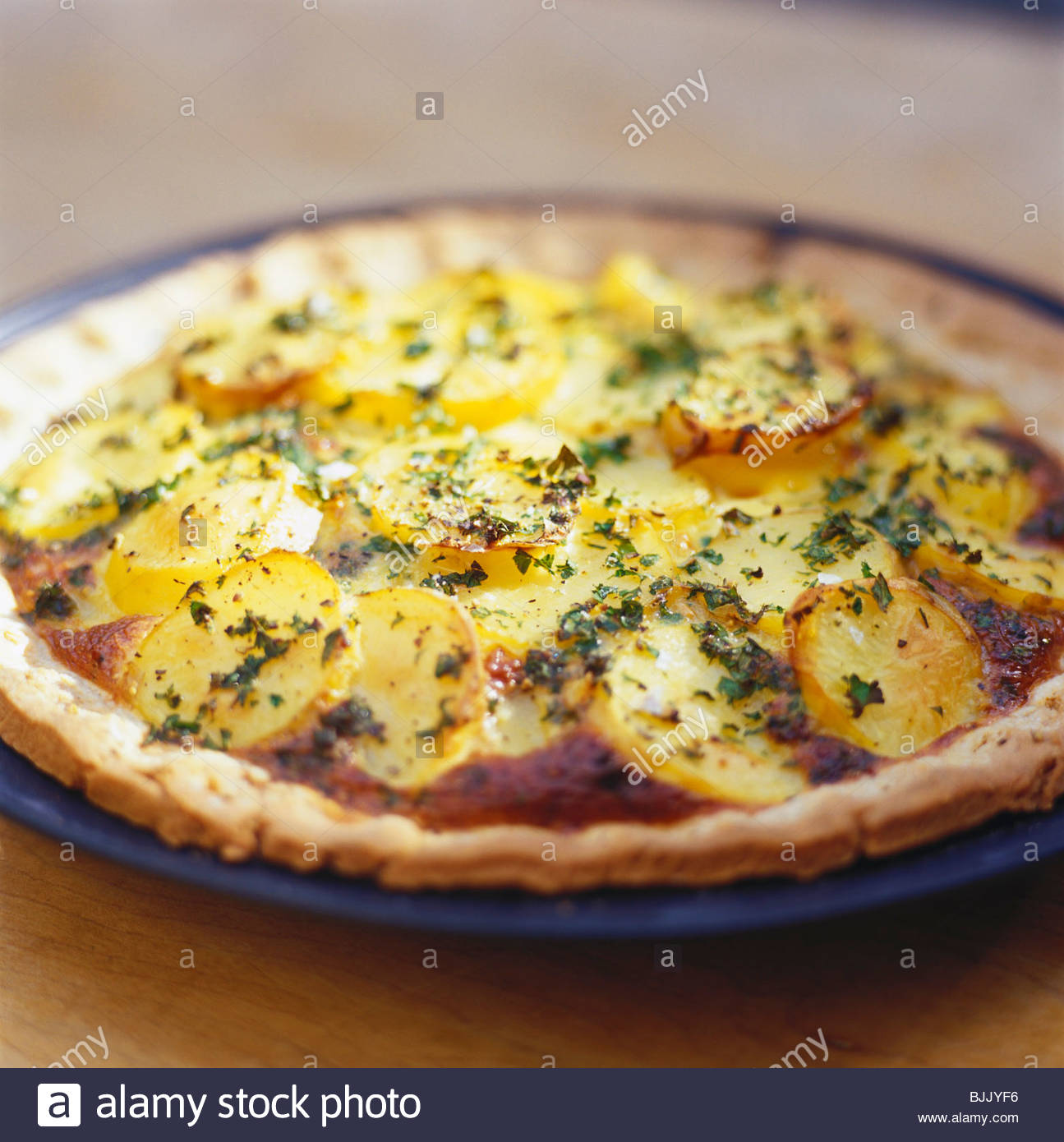 It really is delicious! Though not necessarily very good for the diet, I fear!!
This week's menus (in brief)
TODAY: Cajun chicken, potato wedges, HM coleslaw & waldorf salad
MONDAY: Duck tart and baked beans
TUESDAY (fasting) Vegetable curry
WEDNESDAY: Chilli beef & vegetable stir fry
THURSDAY: Hairy Dieter Swedish meatballs & rice
FRIDAY (fasting): Zesty pork with salad & a bit of rice
Sorry! I need to go and ice a carrot cake which I made to take into my students for their last lessons tomorrow - it was a very good recipe, actually. Here's the link to what is supposed to be a "healthier" carrot cake