Hello again!
Hello everybody!
We had a lovely gourmand weekend in Lyon with my mum, my brother and my sister. I will write more about it tomorrow, but suffice to say we ate far too much!!
Last week's meals were a bit thrown together, as I hadn't planned very well, but they were very enjoyable - especially last night's. I marinaded a couple of chicken breasts in lime juice, sweet chilli sauce and some low-fat Balsamic dressing. Mr FD was in charge of grilling them while I was out teaching. Then we had them with some lettuce and tomatoes, some bought tabbouleh salad, bought mixed carrot-and-cabbage salad, and (for me) bought Macedoine of vegetables salad. All these from Lidl, so almost as cheap (and much more convenient) than making them myself. With a big handful of tortilla chips this was our supper. A client had given Mr FD's work place a crate of delicious German beer, and so we had a bottle of this each as well. Finished off with a crisp apple and a Lindor chocolate ball - verrrrrrrrrrrrry nice!
This week's plans are in place, as follows:
SATURDAY:
Celeriac cakes, potato rosti and red bean chilli sauce
. The celeriac cake recipe is from the 5:2 Recipe book - served with chicken, in a cider sauce - but I like them as they are. This is the
closest recipe
I can find, but I'm using lardons, not ham, and my recipe also adds crushed walnuts and some grated cheese.
SUNDAY:
In fact that's one of this weekend's jobs: I want to go through the freezer and list what ready cooked meals are in there so that I can use them up on the days when I am back late from teaching. I don't want to ask Mr FD to start cooking from scratch when he gets home at 6.30 - especially as he leaves early too, so will be tired - so on Monday, Wednesday and Thursday we're pulling meals from the freezer. We have thought that every alternate Thursday we may go out for a meal, but we need to replenish our savings before that starts. We used a good chunk of them to buy a second car - may I present Happy to you:
With Mr FD going in one direction to work and me in the other a second car became a necessity. So we bought Happy (so called because it's a happy car to drive and the first song on the radio when we were test driving it was the
Happy Song by Pharrell Williams
. By the time we'd finished singing along we'd decided to buythe car!)
Unfortunately buying Happy wiped out most of our savings, so we need to replenish that before going too bonkers with the fact we have two decent salaries coming in!
MONDAY (semi fasting)
Spicy aubergine curry
(not quite the recipe, but near enough) with 25g raw rice. I'll prep this on Sunday, so Mr FD only needs to heat it up and cook the rice. I'll also make a vegetable soup for our lunch.
TUESDAY:
Again, the recipe is for four, so I'm making two pies and freezing one for future eating.
WEDNESDAY:
Usually a full teaching day, but two students are not here, so I will be home earlier and will be able to cook. So we'll have
Baked Fish with Chorizo Crust
(more Hairy Dieters!) with green veggies and maybe some potatoes of some description. I've had this fish before and it was yummy!
Chicken provencale (from the freezer...so I'm afraid I don't know where the original recipe came from) with green veggies - steamed asparagus, I think, as I have some already bought. Maybe a bit of pasta, but maybe not.
FRIDAY:
Hairy Dieter's Meatloaf, baked potato and courgettes-and-tomatoes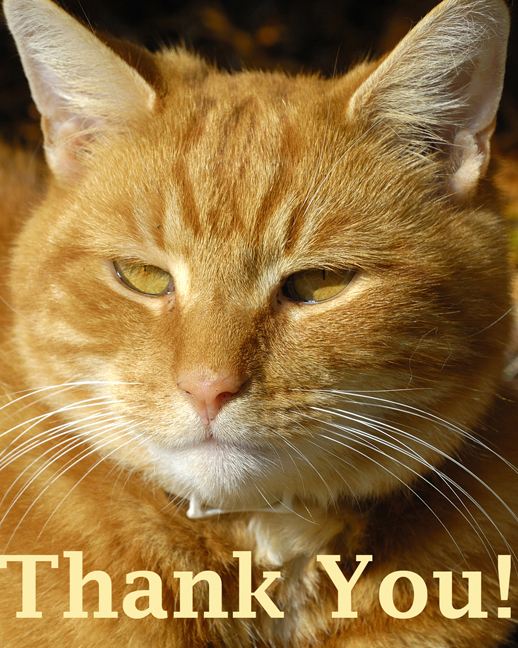 to every one for their comments. I love reading them.
JANE & CHRIS: As you will be able to read tomorrow (I hope!) we didn't make it to that restaurant, but I certainly would have avoided the tripe soup!! We did eat in a Lyonnaise Bouchon though and while the menu was a little challenging it wasn't of Tripe Soup standard - I'm happy to say!
JUNE:
I'm glad you have joined us - and that you enjoyed the dhal. A vegetable curry is at the very least veggies sautéed with curry powder, but
here's a link
to a page of vegetable curry recipes that are so much more than that!
KEZZIE: I hope you can contact Emma & that you find the app useful. I am very happy with the book version.
POMPOM: Always happy to oblige with cat pictures - isn' t the ginger boy handsome?! I hope you are well - I hope to have time to catch up on some blogs soon and yours is on the list!
TRISH: I think it's worth fiddling round with the eggs to make the omelette soufflé-y...we had it and it seemed "extra filling" with the soufflé-ness!! I enjoyed it a lot and we will be having soufflé omellette again.
Anyway...time to go and have lunch. I've got an ex-student coming along in an hour or so to "top up" his English before his Baccalauréat English oral exam. Frankly, I can't help thinking he needs more than a couple of "top up" lessons, but hey, what can you say?! Just be helpful and encouraging, I suppose.